Overview
Full-time program
Note: Classes running this summer 2020 term will be delivered Online. Please check your program page about specific details on summer course offerings or contact Jeff Burgess at jburgess@langara.ca for information.
The Graphic Novel and Comix Certificate Program is a full time evening program aimed at individuals who wish to pursue a career as a comic book creator.  The program consists of 17 courses that include traditional and digital mediums. As well as working with digital applications like Adobe Photoshop, Illustrator, and Clip Studio Paint Pro software, students will also learn about lettering, layout and colour applications as apply specifically to comic book art. Students will examine critical business issues such as publishing, self-promotion, copyright, and contract laws for graphic novelists. The emphasis of this program is on developing a personal style and voice, along with honing skills that enable individuals to accomplish traditional and digital storytelling in a sequential narrative capacity. The end goal of the program is for the student to produce a commercially viable graphic novel or comic book series as their graduation project.
Upcoming Info session: 
More information about our upcoming info session can be found here.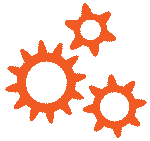 Loading...
Learn more by clicking here.
Get a sneak peak of a day in the life of students in the Continuing Studies Graphic Novel & Comix classes: Video Below