Overview
Welcome to Langara College's Education Assistant Program!
This nine month certificate program, which begins each September, prepares students for career opportunities in the education system working alongside teachers supporting students with disabilities as Education Assistants.
The program combines a range of courses that provide a balance between a strong theoretical foundation and practical experiences so students graduate well prepared to begin their career.
In the public school system, a movement away from segregated classrooms toward inclusive classrooms has resulted in dramatic changes in the way students with disabilities are educated. It is an important goal of the faculty of the Education Assistant Program to provide students with opportunities to become competent and employable paraprofessionals in these dynamic environments.
To learn more, come to an information session in the winter or spring of each year.  Please watch this website for Information Session dates and times as these will be updated frequently.  For program specific admission requirements, please see our Program Curriculum page.
To receive the Coordinated Diploma, students must have an additional 30 UT (university transferable) credits. These credits, which are completely outside of the EA Program, can be completed before or after the certificate year.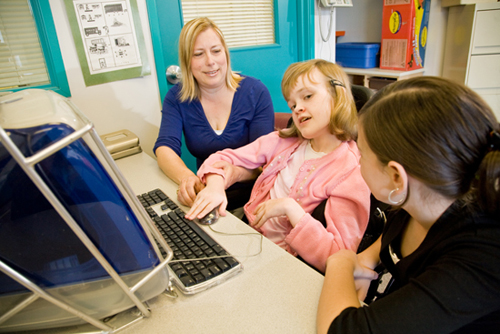 Apply

›