Photojournalists Samuel Aranda and Lindsay Mackenzie – May 29, 2013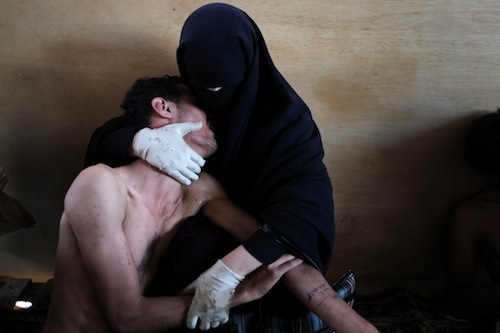 World Press Photo of the Year 2011, New York Times/Samuel Aranda: Fatima al-Qaws cradles her injured son Zayed after a street demonstration in Sanaa, Yemen, on October 15, 2011.

Acclaimed Spanish photojournalist Samuel Aranda joins Langara's Photography Masters Series following years in North Africa and the Middle East spent covering the Arab Spring. He was recognized with the World Press Photo of the Year award after taking this iconic image for The New York Times – Fatima al-Qaws cradling her wounded son Zayad following an outbreak of gunfire during a street demonstration in Sanaa, Yemen.

Aranda, whose work has included projects on Uzbekistan's Aral Sea, social issues in India, Kosovo's independence, South Africa before the World Cup, conflict in Columbia, street children in Bucharest, and the Comorra mafia in Naples, will share stories and discuss the motivation for his work and his photographic philosophy.

He will be joined by his partner, Vancouver-born photojournalist Lindsay Mackenzie, whose coverage of the revolutions in Tunisia, Egypt, and Yemen has been featured by The Wall Street Journal, the BBC, The Globe and Mail, El Pais, the Washington Post, the Financial Times, and the CBC.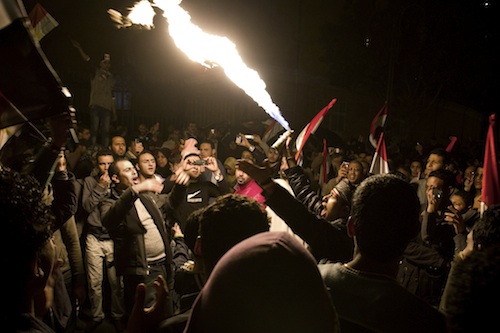 Lindsay Mackenzie: Protesters in Tahrir Square, Cairo, celebrate after Hosni Mubarak announces he is stepping down on February 11, 2011. Shortlisted for a National Picture of the Year award from the NPAC.