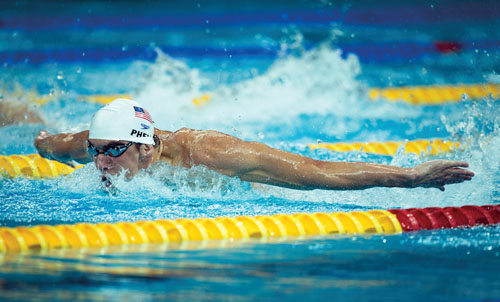 John Huet: Friday, March 5, 2010
John is a professional sports photographer with a career spanning over 25 years and was selected by The International Olympic Committee as the official 2010 Vancouver Winter Olympic Games Photographer. His passion for capturing athletes' commitment, pride, and love of their sport shines through in his images. John's previous experience with photographing The Olympic Games include:  partnering with the Salt Lake City Organizing Committee to develop a signature look for The 2002 Olympic Winter Games; the 2004 games in Athens, Greece which included the feature exhibition Games for the Gods: The Greek Athlete and the Olympic Spirit (now included in the permanent collection of Boston's Museum of Fine Art) ; the 2006 exclusive feature photographic spread in ESPN Magazine covering the Winter Olympics in Torino, Italy; and again representing the I.O.C. at the 2008 Olympic Games in Beijing, China. John's photography has been consistently awarded in numerous publications including Communication Arts Photography, Design, and Advertising Annuals. His commercial clients include many of the world's leading advertising agencies, design firms, and companies such as BMW Motorcycles, Adidas, Reebok, Nike, and Nikon.
On the one-night event, John discussed his involvement as the Official photographer for the 2010 Vancouver Winter Olympic Games. Presenting his favourite images from the games (past and present) he gave insight to the making of each image including stories, challenges, and his inspiration.