Greg Girard
Friday, October 14, 2011 
7pm - 10pm
PHANTOM SHANGHAI and OTHER PLACES
Vancouver-born photographer Greg Girard has spent much of his career in Asia, including Tokyo, Hong Kong, and Shanghai. A frequent contributor to National Geographic, his photography has been exhibited in galleries, museums, and books. He is also a published author of four notable photography books which address the physical and social changes taking place in Asia. In this lecture, Greg will talk about his path to becoming a photographer, the challenges and freedoms of a photographer based abroad, and the balance between his personal work and the work he photographs on assignment for publications including National Geographic.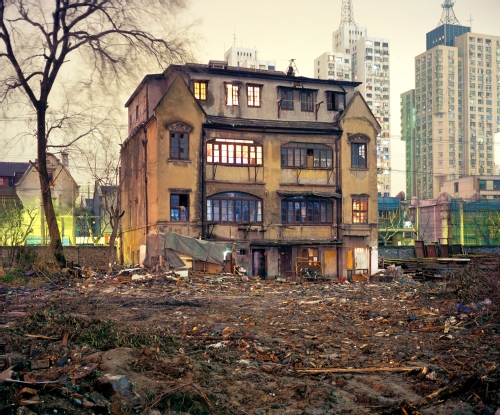 GREG GIRARD
He is the author of four photography books: City of Darkness; Life in Kowloon Walled City (1993); Phantom Shanghai (2007), with an introduction by William Gibson, cited by the Independent newspaper (UK) as one of the top ten photography books ever published; Hanoi Calling (2010), and most recently In the Near Distance (2010), featuring early work 1973-86.
He divides his time between photographing on assignment for National Geographic and pursuing personal work. He is represented by Monte Clark Gallery (Toronto/Vancouver). His work is in the permanent collection of the Canadian Museum of Contemporary Photography, The Art Gallery of Ontario, and The Vancouver Art Gallery. In January 2012, his work will be shown at the International Centre of Photography in New York in a three-person show titledPerspectives.
Location:
Langara College Main Campus
100 West 49th Avenue
Vancouver, BC V5Y 2Z6
Cost:
$25 (students & CAPIC members) 
$35 (general public)
Click here for registration information.
_____