Mar 8, 2023
Langara College celebrates International Women's Day 
International Women's Day is an opportunity to recognize and celebrate the achievements of the women in our community at snəw̓eyəɬ leləm̓ Langara College.  
This year's International Women's Day theme is #EmbraceEquity. The College is dedicated to upholding equitable opportunities and an inclusive environment for all women and people to learn and work.  
Meet three women leaders and learn about their community impact at Langara. 
---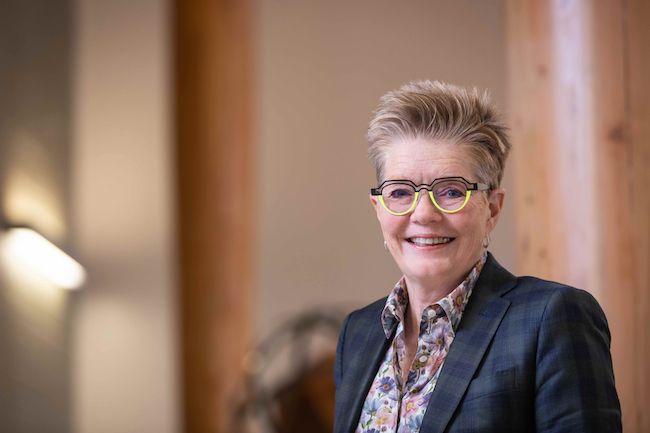 Leading with empathy and empowerment 
Dr. Paula Burns joined Langara College in May 2022. She brings 25 years of higher education leadership experience tothe College and prioritizes diversity, inclusivity, collaboration, and community building.  
"I am grateful to meet, collaborate, and learn from talented women across the College," says Dr. Burns. Through her leadership involvement with the Colleges and Institutes of Canada, Dr. Burns recognizes that "while today is a celebration, we must continue to foster equity and inclusion for all women beyond today."  
Building an equitable and inclusive organization requires vulnerability to transform, something Langara College is committed to with our Justice, Equity, Diversity, and Inclusion mission. "Creating an equitable society requires change; equity for everyone provides opportunities to learn and grow together," she adds. 
Recently, Dr. Burns was awarded Queen Elizabeth II's Platinum Jubilee Medal for her outstanding service and dedication to the field of adult education in Alberta and has served on committees dedicated to empowering Indigenous Education and Sustainability.  
In 2018, Dr. Burns earned a Women of Distinction Lifetime Achievement award from YWCA Lethbridge and District and was given a Blackfoot name, Piita'gaaksiimaaki, Eagle Whistle Woman, by Lethbridge College's Kainai Kaahsinnoonik (Grandparent). 
Mentoring the next generation of leaders 
Stephanie Koonar is an instructor at the Langara School of Management. Beyond her role as an instructor, Koonar has been a devoted mentor supporting young people for more than twenty years. 
For Koonar, one way to do that is through the mentorship opportunities available at the College. Koonar says, "I have encouraged students to join as mentees and our faculty and staff to join as mentors. This program pairs students with those working in the industries they are interested in pursuing." When mentoring students, she aims to "guide students to see the superpowers, talents and abilities they bring to the world."   
Koonar encourages women to seek leadership opportunities to ensure all voices are at the table. Reflecting on International Women's Day, equitable and inclusive environments like Langara College require respect and courage – a sentiment Koonar hopes more places worldwide move towards for women. 
Outside of Langara, Koonar also supports women in the community through career coaching and workshop facilitation for associations such as the Greater Vancouver Board of Trade Leaders of Tomorrow program, SheConnects, Young Women of Business Association, and Metis women through the Metis Nation of BC.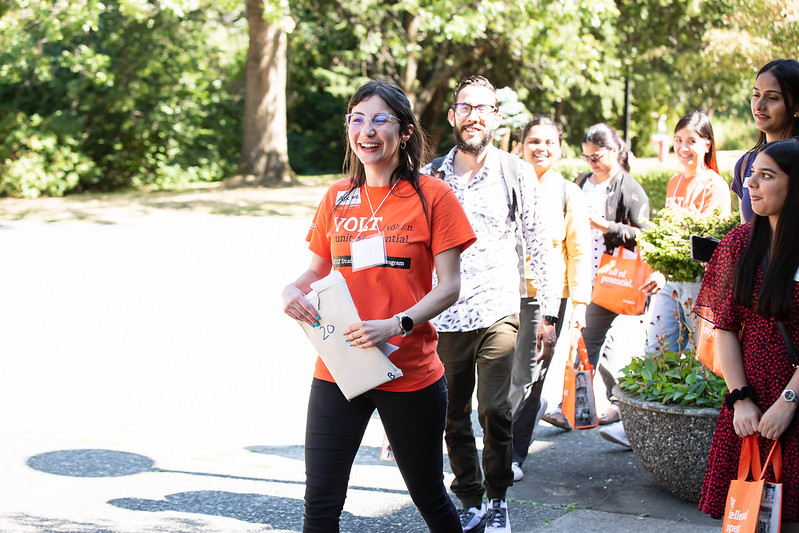 Finding equitable opportunities  
Criciane Ribeiro is an international student from Brazil, completing her Post-Degree Diploma in Business Administration. For Criciane, International Women's Day inspires her to feel "more powerful and willing to grow personally and professionally, helping people and sharing experiences." 
Criciane is a leader and active student, involved in different roles across campus at Langara. She has been a Mental Health Ambassador, GO Team volunteer and was a SWAP and PDD student for Student Engagement and Mental Health Initiatives. 
As a student leader in the Langara community, Criciane says, "it is such a great honour for me to consider myself a leader and have the confidence to help others to do so in a second language and a different country." Equitable opportunities means that "there is no limitation when we know what we are capable of."   
On a personal level, Criciane's mother inspires her to have the confidence to be a leader. Raised by a single mother, Criciane learned how to fight for her rights and be strong and independent, especially in an environment where many women still face significant challenges and barriers to achieving equal rights and equitable opportunities. 
One of Criciane's personal goals is to help people to have a balance in life. She believes having a balanced life and a fulfilling career is a package deal. She says, "if you know the importance of human beings and treat them like human beings, life takes care of bringing you the reward you deserve."  
---
International Women's Day is a time to celebrate achievements and reflects on the challenges many women face globally. Equitable opportunities like the leadership experiences Criciane had are possible thanks to the continuous daily work that fellow students, coworkers, and colleagues have to uphold equity and inclusivity at Langara College.