Apr 25, 2019
Vancouver, BC - The Langara College Paper Couture Exhibition is now being showcased in the East Galleria of Oakridge Centre until May 12, 2019. The Exhibition features 24 handcrafted gowns created by students enrolled in the Design Formation Program. All of the dresses are made from a variety of recyclable white or brown paper, tissue, tapes, glue, spray paint, adhesives, paper twine, coffee filters, cardboard, string, thumbtacks, and other raw materials. This is the sixth year that Oakridge Centre has showcased this exhibition.
"The students experiment and explore couture fashion history, and they problem solve to find solutions and techniques to work with a variety of everyday and common materials to re-create these haute couture gowns as paper sculptures," said Kevin Smith, Design Formation Program Instructor at Langara. "I am continually impressed at how innovative, willing and adventurous the students are with the simple resources that they have to work with, and how well they can manipulate these materials to meet the desired effect. Their attention to detail is phenomenal and the dresses are truly works of art."
Design Formation (DF) is a two-year multidisciplinary design foundation program at Langara College. It prepares students in the technical and conceptual aspects of design in both 2D & 3D applications. It covers a broad array of design disciplines where DF graduates choose to pursue specialized studies in everything from graphic design to architecture; or they find entry level jobs in areas such as visual merchandising and display, event planning, interiors, exhibit, or communication design.
"The students at Langara College took their creations to the next level this year. These paper-made gowns are truly remarkable," said Bonney Rempel, Senior Marketing Director, Oakridge Centre. "The couture pieces were all inspired by famous fashion designers such as Versace, Alexander McQueen, Paolo Sebastian, Dior, Gucci, Zhang Zhifeng for Ne Tiger, and the late Karl Lagerfeld with Chanel. Our Oakridge guests are in for a real treat. Congratulations to all of the students who participated in this year's exhibition."
In designing the Paper Couture, the students also used their sketching, model making, and fabrication skills to transform ordinary paper affiliated materials into haute couture.
One Langara student re-created the infamous "Swan Dress" worn by Björk during the 73rd Academy Awards. Marjan Pejoski originally designed the dress for the Fall 2001 collection.
"I wanted the dress I chose to be a statement piece, easily recognizable, something that doesn't take itself too seriously, and can be enjoyed as entertainment," said Oona Forrester, Langara student, regarding her Swan Dress paper couture.
The DF students had only four weeks, 16 class hours, to research, finalize their chosen design, and re-create their original piece using modest paper supplies.
Annise Hui devised a Paolo Sebastian design, and when she was asked what was one thing she learned about herself over the four weeks that it took to produce the gown, she responded, "I've learned to be patient with my ideas. Success comes from constant exploration."
About Langara College
Located in beautiful Vancouver, B.C., Canada, Langara College provides University, Career, and Continuing Studies education to more than 21,000 students annually. With more than 1,700 courses and 130 programs, Langara's expansive academic breadth and depth allows students of all ages, backgrounds, and life stages to choose their own educational path. Langara is also known as house of teachings, a name given to it by the Musqueam people on whose unceded traditional territory the College is located. Langara is celebrating its 49th year on West 49th Avenue with Beyond 49, an integrated celebration, alumni engagement, and fundraising campaign to reconnect with alumni, and raise funds for student support and important College initiatives.
About Oakridge Centre
Oakridge Centre features a cachet of coveted labels. A well-established regional shopping centre located in South Vancouver, British Columbia. The retail component totals 574,000 square feet and consists of a vibrant mix of convenience shopping and upscale fashion destination tenants. The centre welcomes some 8.7 million visitors annually and features many limited or exclusive tenants including Crate & Barrel, Apple, Max Mara, Blubird, Hugo Boss, Harry Rosen, Stuart Weitzman, Marc Cain, LEGO, Michael Kors, Coach and Tiffany & Co.
Learn more.
Mark Dawson
Manager, Public Affairs
Communications and Marketing
Langara College
604.323.5702 (w)
mdawson@langara.ca
Kari Kylo
SOMA Concepts and Solutions
604.889.8057
kari@somaworks.com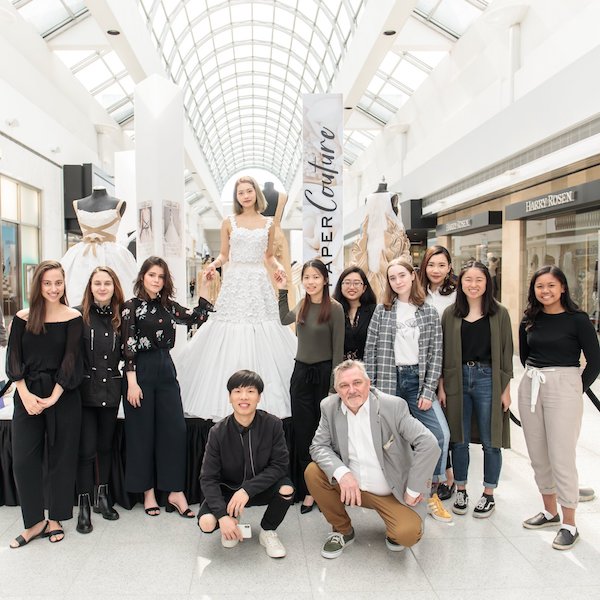 Photo: Oakridge Centre