Jun 15, 2017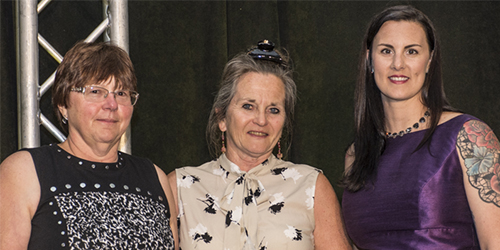 Photo: 2017 CSNM Conference, Ortega Photography
Lorrie Plein – CSNM Past President (on left) and Natasha Mooney – CSNM President (on right) – presented the award to Laura Cullen (middle).
Vancouver, BC - Nutrition instructor Laura Cullen was recently awarded the Canadian Society of Nutrition Management (CSNM) Mentor award. CSNM's newest award was established to recognize mentors of students in Nutrition Management programs across Canada. The award was presented at the Ottawa Conference and Event Centre during the CSNM Gala Dinner and Member Recognition evening.
"Mentoring our students is so important to me, and it's a privilege and honour to be recognized in this way," said Cullen. "We're proud of our Nutrition program, and we continue to refine and develop the curriculum according to the needs of our students. Our diploma program, the first to be fully offered online, is a leader within the field and across Canada, something our students and faculty can be proud of."
The award recognizes outstanding mentors of students in Food and Nutrition Management programs across Canada. Winners demonstrate current and relevant knowledge, expertise, and leadership in the Food and Nutrition Management profession. They demonstrate personal investment, commitment, time, and energy to build a mentoring relationship based on mutual trust and respect.
"Laura Cullen's knowledge in this field is outstanding. The course workload, group discussions, assignments, quizzes, and tests challenged me. I enjoyed the challenge and putting in my nights and early mornings and gaining that respectful professional relationship," said student Sarah Oickle. "She is a very strong role model for me as a student, and in my professional career of choice."
Cullen is a graduate of McGill University in Business Administration and Dietetics. She has been involved with the Nutrition Management program at Langara for 22 years as both an instructor and an administrator.
"Laura works tirelessly to support and promote the Nutrition and Food Services Management program at Langara College," said Jacqueline Bradshaw, Interim Dean, Social Sciences & Management. "Her innovation and determination have ensured that the program is relevant, respected, and flourishes. Laura has previously been the recipient of a Langara Leadership award, and receiving this national award is proof that her efforts are recognized and appreciated throughout the Canadian educational system."
About Langara College Nutrition and Food Service Management Program
The Nutrition and Food Service Management Program provides educational opportunities for individuals who wish to pursue a career in food service management and attain membership with the Canadian Society of Nutrition Management (CSNM). The focus of this accredited diploma program is on the health care sector. Langara graduates are in demand both in BC and across Canada.
About Langara College
Located in beautiful Vancouver, B.C., Canada, Langara College provides University, Career, and Continuing Studies education to more than 21,000 students annually. With more than 1,700 courses and 130 programs, Langara's expansive academic breadth and depth allows students of all ages, backgrounds, and life stages to choose their own educational path. Langara is also known as snəw̓eyəɬ leləm̓, a name given to it by the Musqueam people on whose unceded traditional territory the College is located.
Learn more.
Wendy Weston
Communications Officer
604.323.5884