Oct 3, 2016
Vancouver, BC - This past weekend, the Falcons' Jacob Vanderpas claimed the PACWEST mens' golf individual title with a 2nd place finish at the final tournament of the season. He was named a PACWEST All-Star and the PACWEST Men's Golf Player of the Year.
"It feels pretty special," said Vanderpas. "Hopefully my individual win jump-starts the Langara golf program and helps attract some aspiring junior golfers coming out of high- chool to seriously consider working on their golf game while attending Langara."
"We feel very fortunate to have a player of Jacob's caliber as part of our golf program. Being named the PACWEST Player of the Year is a terrific accomplishment for Jacob and a huge boost for our relatively young program," said Jake McCallum, Director, Athletics & Intramurals. "Our golf program took a big step forward this year, in large part thanks to Jacob's consistency on the golf course."
In the four tournaments held this season Jacob placed tied for 6th, 2nd, 2nd, and tied for 2nd. His consistency allowed him to capture the title in his first year competing in the PACWEST, beating out his closest competitor by five strokes. The Falcons finished tied for fourth place in the cumulative team standings. The CCAA Ping Golf National Championships will be held October 17-21 at Fox Meadow Golf Club in Prince Edward Island.
About Langara College
Located in beautiful Vancouver, B.C., Canada, Langara College provides University, Career, and Continuing Studies education to more than 21,000 students annually. With more than 1,700 courses and 130 programs, Langara's expansive academic breadth and depth allows students of all ages, backgrounds, and life stages to choose their own educational path. Langara is also known as house of teachings, a name given to it by the Musqueam people on whose unceded traditional territory the College is located.
Learn more.
Mark Dawson
Manager, Communications and Marketing
Langara College
mdawson@langara.bc.ca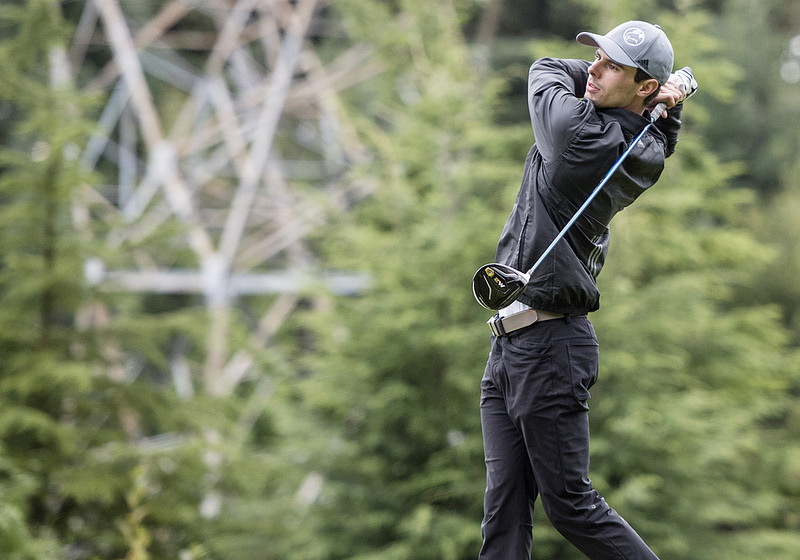 PHOTO: Laura May