Feb 9, 2016
Vancouver, BC Langara College's English Department is pleased to announce the winners of its fourth annual Postcard Story Contest.
Langara student writer Russell Chesham takes the $100 first place prize for his entry "The Portage."
Duncan Parizeau received second place honours and a $50 prize with his story titled, "Kafka's."
Both winners will be featured in future editions of various Langara-produced publications, including W49, Langara's award-winning magazine of student writing.
Honourable mention also goes to Kyle Arnould for his submission, "New Mother".
"This contest challenges students to explore their own creative voices," says Langara English instructor and contest organizer, Caroline Harvey. "We hope that this year's winners – and all those who submitted – continue to write and to find places where their writing is shared and celebrated."
Langara's annual Postcard Story Contest accepts submissions from any students currently enrolled at the College. Entrants are invited to write a concise yet evocative 250-word story that may be fiction or non-fiction, and must be accompanied by an illustration or photo that complements the original work.
A panel of four judges from Langara's English Department determines the winning entries. This year's judges were Deborah Blacklock, Kina Cavicchioli, Stefan Haag, Trevor Newland, and Guy Wilkinson.
This year's winning images and stories may be viewed online at www.langara.bc.ca/postcard-contest. Please note that images and content may not be reproduced without the permission of the winners and contest organizer.
The 2016 Postcard Story Contest will open in October. Interested students are encouraged to monitor the contest webpage or contact Caroline Harvey at charvey@langara.ca.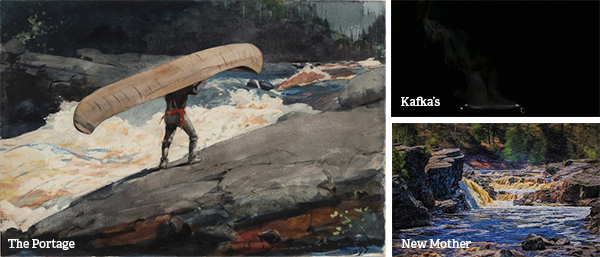 Above: 2015 Postcard Story Contest winners. The winning images and stories from this year's contest may be viewed online at www.langara.bc.ca/postcard-contest
About Langara

Located in beautiful Vancouver, B.C., Canada, Langara College provides University, Career, and Continuing Studies education to more than 21,000 students annually. With more than 1,700 courses and 130 programs, Langara's expansive academic breadth and depth allows students of all ages, backgrounds, and life stages to choose their own educational path.

Learn more.


Geoffrey Smith
Communications Officer
Communications and Marketing
Langara College
604.323.5014
geoffreysmith@langara.ca