Jul 13, 2015
Vancouver, BC  - Langara College is pleased to announce the appointment of Viktor Sokha as its new Vice President of Administration and Finance. Mr. Sokha will lead a portfolio that includes finance, facilities, risk management, and ancillary services.
"Viktor's wide range of experience – from financial management, capital projects, even IT and international education - make him an excellent addition to Langara's Senior Leadership Team," said Dr. Lane Trotter, President and CEO.  "His leadership will be critical to the College's continued innovation and progress while maintaining financial sustainability."
Sokha joins Langara after seven years with the Manitoba Institute of Trades and Technology (MITT), most recently serving as their AVP Finance and Administration and Secretary/Treasurer to the Board. During his time at MITT he supported the Institute's growth as it transitioned from Winnipeg Technical College to MITT, led large capital and IT projects, and assisted in expanding their international department. Sokha is a Certified Management Accountant, and holds an MBA and Mechanical Engineering degree from Lviv Institue of Management in the Ukraine.
"I am excited to be taking on this new role." said Mr. Sokha. "Langara is one of Canada's leading colleges, and I am looking forward to contributing to the institution's continued success."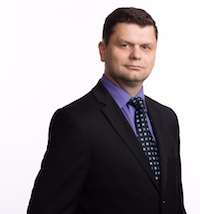 About Langara
Located in beautiful Vancouver, BC, Canada, Langara College provides Post-degree, University, Career, and Continuing Studies education to more than 21,000 students annually. With more than 1,700 courses and 130 programs, Langara's expansive academic breadth and depth allows students of all ages, backgrounds, and life stages to choose their own educational path.
Media Contact:
Mark Dawson
Communications Officer
Communications & Marketing
604.323.5702  | mdawson@langara.bc.ca