Jun 1, 2015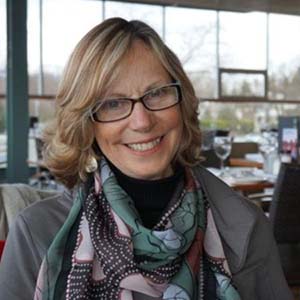 Vancouver, BC - Langara College is pleased to congratulate Gayleen Wren, Division Chair of Community Programs whose dedication to Co-operative Education was recently recognised by the Association of Co-operative Education (ACE) BC/Yukon.
Wren received the Association's Outstanding Contribution Award, which recognizes significant contributions or initiatives in promoting and developing the quality of Co-operative Education in practitioners' instructions within BC. 
Wren has been an active member of ACE since the inception of the Association in 1992 and has played an instrumental role in developing Langara's Co-op Education Program.
Colleague and Department Chair, Co-op & Career Development Centre, Heather Workman commented that, "Gayleen has been a visionary throughout her 23 years at Langara, seeing opportunities were others have not,"
"She has built partnerships with federal government and Langara departments to provide unique experiential learning experiences at home and abroad."
"Gayleen has been tireless in educating the campus and beyond, of the value and positive impact experiential education has not only on students but also the employers involved."
"Winning the ACE Outstanding Contributions Award is a fitting recognition of her years of service, innovation and inspiration to her students and colleagues." Workman said.
Co-operative Education is an important component of the Langara student experience. It not only allows students to put their classroom knowledge into practice but also prepares students for the job market and we are proud to acknowledge Wren's efforts in this area.
To learn more about the Langara Co-op program and how your organization can hire a Co-op student, please contact coop@langara.ca or call 604 323 5480.
About Langara
Located in beautiful Vancouver, BC, Canada, Langara College provides University, Career, and Continuing Studies education to more than 21,000 students annually. With more than 1,700 courses and 130 programs, Langara's expansive academic breadth and depth allows students of all ages, backgrounds, and life stages to choose their own educational path.
Learn more.
Heather Workman
Department Chair, Co-op & Career Development Centre
604.323.5292
hworkman@langara.bc.ca