Jan 8, 2015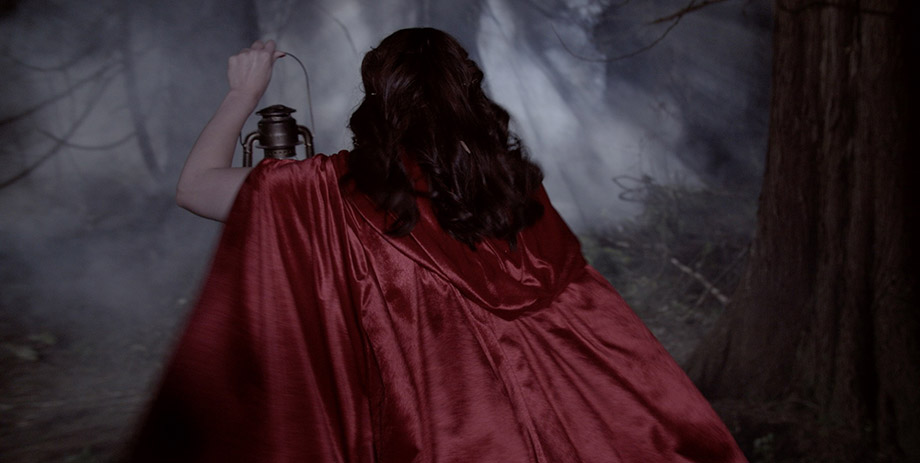 Vancouver, BC – Langara College is pleased to announce that two short films produced by Langara Film Arts students have been selected for the Whistler Film Festival and the Toronto International Film Festival (TIFF) Short Cuts Canada program.
Dinnertime, directed by Alex Mainwaring and written by Thanh Nguyen, has been chosen by TIFF's Short Cuts to screen on a cross-country tour at Canada's Top Ten (at TIFF on January 9, at Pacific Cinémathèque in Vancouver on January 13). A genre-bending mix of horror and comedy, Dinnertime is a twisted take on the classic tale of Little Red Riding Hood.
In December, the Whistler Film Festival screened Waves, a thoughtful drama exploring the complexities of growing up with an uncertain future. Directed by Olivia Todd and written by Katlin Long-Wright, the film tells the story of a 16-year-old surfer whose life is turned upside down when she discovers a lump in her breast. Undergoing surgery to have it removed leaves her both physically and psychologically injured.
"In its 10-year history, Langara College Film Arts has had four films selected for TIFF and five for Whistler," says Garwin Sanford, Langara Film Arts Department Chair. "This speaks to the quality of work being produced by our students."
About TIFF Short Cuts - Canada's Top Ten Film Festival
As part of the Toronto International Film Festival, Short Cuts Canada features the best short films from
emerging and established Canadian filmmakers. http://www.tiff.net/festivals/ctt14
About Whistler Film Festival
Taking place the first weekend of December, the Whistler Film Festival combines an esteemed
international film competition with a concentrated industry summit organized to address the everchanging
landscape of filmmaking in the digital age. http://www.whistlerfilmfestival.com/
About Langara Film Arts
Film Arts is an eight-month intensive, collaborative, and comprehensive program designed to train
industry-ready directors, writers, and actors. The program runs each year from January to August.
http://www.langara.bc.ca/programs-and-courses/programs/film-arts
Langara Film Arts Graduates on the Scene
Over the past few years, the Film Arts program at Langara College has made big waves in the film industry.
Find out what some of our past graduates are up to on the Langara website:
http://www.langara.bc.ca/programs-and-courses/programs/film-arts/news.html
Media Contact:
Garwin Sanford
Department Chair
604.323.5024