Feb 27, 2014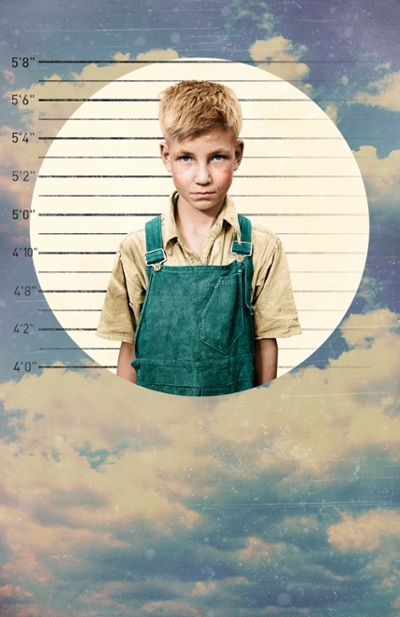 Vancouver, BC - Studio 58, the nationally renowned professional theatre training program at Langara College, proudly presents the Western Canadian Premiere of Innocence Lost, a play about Steven Truscott by Studio 58 alumna Beverley Cooper.
In the summer of 1959, a small town in rural Ontario was stunned by a crime that changed the community forever and sent shockwaves around the world. A 12-year-old girl named Lynne Harper was found raped and strangled to death. Days later, 14-year-old Steven Truscott was charged with her murder. After a two week trial by jury, the boy was found guilty and sentenced to hang, making him the youngest person to sit on Canada's death row. With honesty and heart, this play challenges us to consider the standards of justice in our country, not only 50 years ago, but also today. A finalist for the 2009 Governor General's Award for Fiction.
"One of the most compelling and riveting stories I have ever come across - to stage this play is both exhilarating and terrifying." - Sarah Rodgers, Director
Sarah Rodgers (The 13th Chair, Ash Girl) returns to Studio 58 to direct this important Canadian play. Joining her are some of the finest designers working in theatre today, including scenographer David Roberts (Attempts on Her Life, Eternal Hydra, Terminus), costume designer Mara Gottler (The Government Inspector, The Romeo Initiative, Dracula) and lighting designer John Webber (Richard III, San Diego, Comedy, Satire, Irony and Deeper Meaning).
Show Details
March 20 – April 6, 2014
Previews & FREE Student Nights March 20 & 21
Studio 58, Langara College, 100 West 49th Avenue
www.studio58.ca
Mondays - No shows
Tuesdays to Saturdays at 8:00 pm
Saturday & Sunday matinees at 3:00 pm
Don't miss Talkback Tuesday! Student rush seats are $10
Ticket prices 
Single tickets - $24.75/20.75/19.75
Previews, matinees and groups of 10+ - $14.25
Order online at Tickets Tonight or call 604.684.2787
Special event
Reading and discussion with playwright Beverley Cooper
Friday, February 28th. Free admission - please join us!
Learn more
Sherri Sadler
Manager of Communications, Studio 58
604.323.5652
ssadler@langara.bc.ca