Dec 3, 2013
Vancouver, BC - The windows and interiors of luxury men's clothing retailer Harry Rosen are festooned with the creative work of Langara's Design Formation students this holiday season.
Students in the program's first-year 3D Retail Design class hand-crafted 31 intricate paper wreaths which are now on display at the Pacific Centre and Oakridge Harry Rosen locations. It is the 3rd year that the high profile outlet has partnered with Design Formation to create their holiday displays.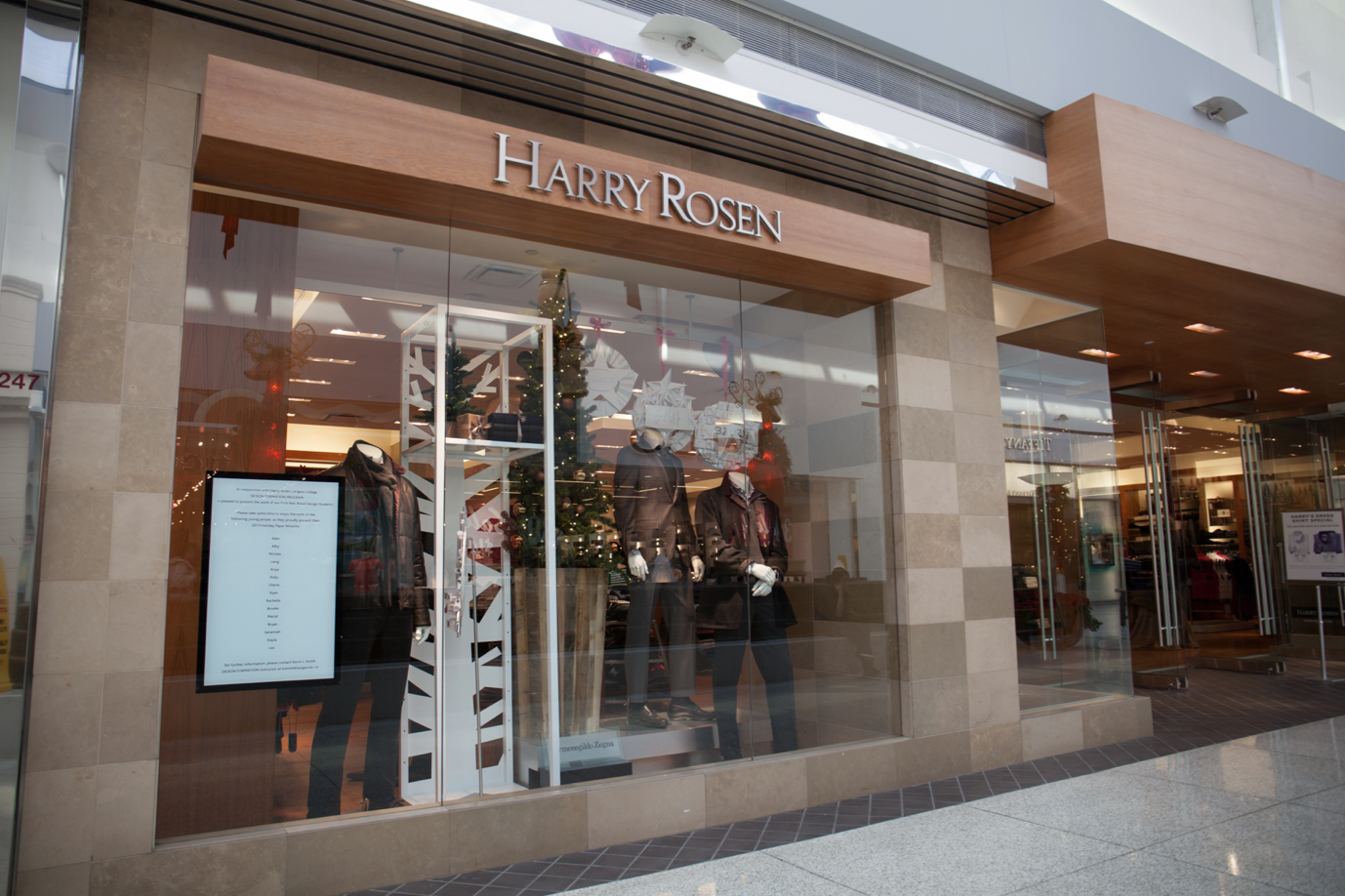 "This holiday season, Harry Rosen is proud to once again partner with the creative and talented students of Langara College's Design Formation program," said Ann Stravenjord, the outlet's Regional Visual Presentation Director. "This unique project allows us to connect with the community in a meaningful way, and use our prime real-estate as a showcase for these impressive art pieces."
The creative concept behind the wreaths was based on iconic holiday imagery and sentiments of peace in different languages. Using white cardboard paper as the primary medium, students crafted beautiful wreaths that featured words like paix, friede, and pacem. The festive presentation will entertain holiday shoppers for five weeks at the high profile locations.
"We are proud of the work the students have delivered to our corporate partner for the installation of their Holiday 2013 Windows," said Retail Design Instructor Kevin Smith. "The ingenuity and complexity of their work is impressive. Bravo to the students for a job well done - so well executed, and so well presented!"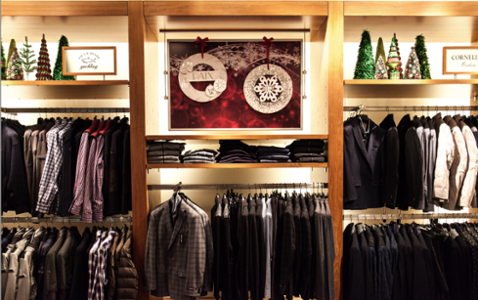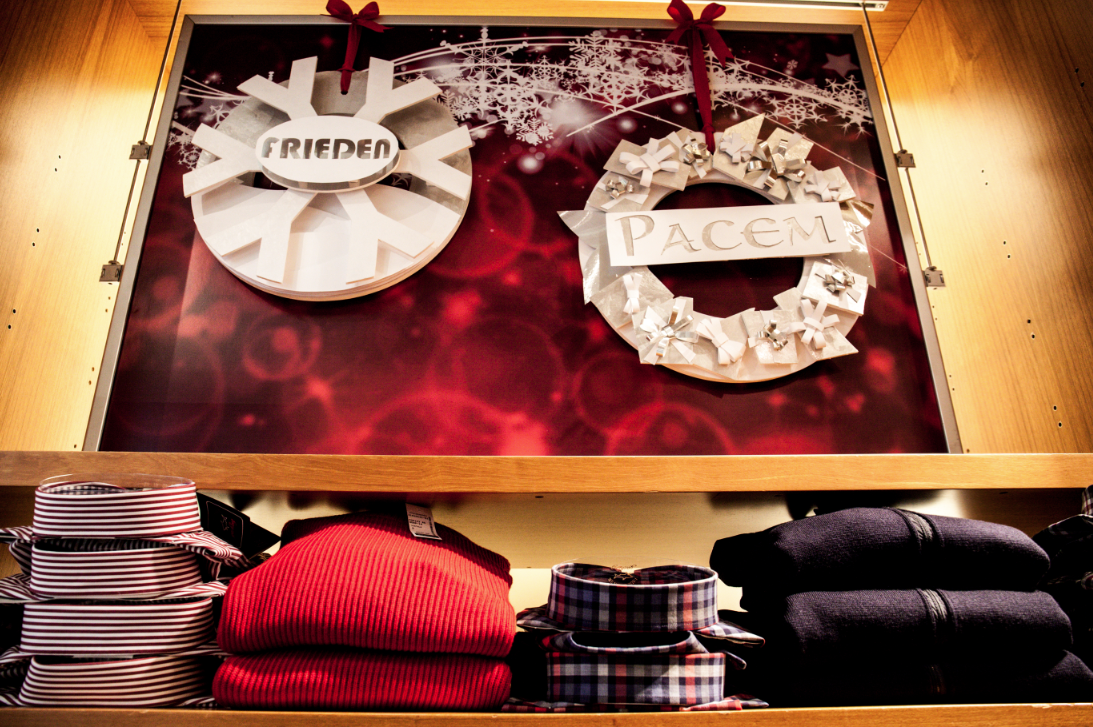 The Design Formation program at Langara College merges the design disciplines of spatial formation and communication design. The program bridges architecture, industrial design, interior design, and graphics. Students become familiar with a wide-ranging skill set that can be applied to everything from retail display to exhibit design to environmental graphic design, or as a basis for further study.
The impressive holiday displays will be on show at Harry Rosen in Pacific Centre (701 West Georgia Street) and Oakridge (650 West 41st Avenue) until January 4, 2014.
About Langara College
Langara College, located in beautiful Vancouver, BC, Canada, provides University, Career, and Continuing Studies programs and courses to more than 23,000 students annually. The College's expansive academic breadth and depth allows students to choose their own educational path. Creative programs include Design Formation, Film Arts, Fine Arts, Journalism, Professional Photo-Imaging, Publishing, and Theatre Arts at Studio 58.
Learn more.
Sylvia Tan
Communications Officer
Communications and Marketing
604.323.5962
stan@langara.bc.ca