Nov 1, 2013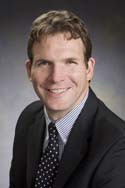 Vancouver – Langara College's Board of Governors is pleased to announce the appointment of Dr. Lane Trotter as the institution's third President and CEO, effective January 20th, 2014. Dr. Trotter brings over 22 years of experience in higher education to the role, serving most recently as the Senior Vice President, Academic, at Fanshawe College in London Ontario. His previous appointments include service as Dean, School of Transportation, at BCIT, and Dean, Academic Policy, at St. Clair College. He also spent a number of years working in different roles with BC's Ministries of Advanced Education/ Education, Skills, and Training.
Dr. Trotter's wealth of experience includes leading a successful strategic enrolment management initiative at Fanshawe College, with the launch of 26 new programs and two degrees, and leading the development of the education and business plan for BCIT's Aerospace Technology Campus (opened in 2007).
He also contributed his expertise to Colleges Ontario, the umbrella organization representing all 24 Ontario colleges, serving as an expert panelist for the Ontario Ministry of Training Colleges and Universities on plans for colleges to offer three-year applied and four-year honours degrees, and for the creation of a province-wide Ontario Online Institute.
"I am thrilled for the opportunity to lead a college so well known for academic quality and individual student experience," said Dr. Trotter. "Langara provides a vital, accessible pathway to the job market and to further higher education for many students in BC, and increasingly from around the world. I look forward to returning home to BC and to helping the College build on its many achievements."
Originally from Smithers, BC, Dr. Trotter earned his Doctorate of Education from Simon Fraser University and a Master of Public Administration from the University of Victoria. He is the author of many papers and presentations on higher education administration. He has also been involved in numerous national committees and local, provincial, and national boards, including serving as Second Vice Chair of the Board of Directors for the London Health Sciences Corporation (LHSC), and as a Director for the Ontario Council on Articulation and Transfer (OnCAT), which is responsible for improving articulation and pathways between Ontario's colleges and universities.
"On behalf of all the governors, we are very pleased that Lane will be joining Langara and working with us to lead the College during a time of significant growth and opportunity," said Anne Lippert, Chair of Langara's Board of Governors. "The perspectives and experiences he brings from both BC and Ontario's higher education systems will be invaluable."
Dr. Trotter has been married for over twenty-five years to his partner Loretta and they have two children.
About Langara

Located in beautiful Vancouver, BC, Canada, Langara College provides University, Career, and Continuing Studies education to more than 21,000 students annually. With over 1,700 courses and 130 programs offered, Langara's expansive academic breadth and depth allows students of all ages, backgrounds, and life stages to choose their own educational path.
Media Contact:
Lisa Fisher
Director, Communications and Marketing
604.323.5619
news@langara.bc.ca