Oct 29, 2013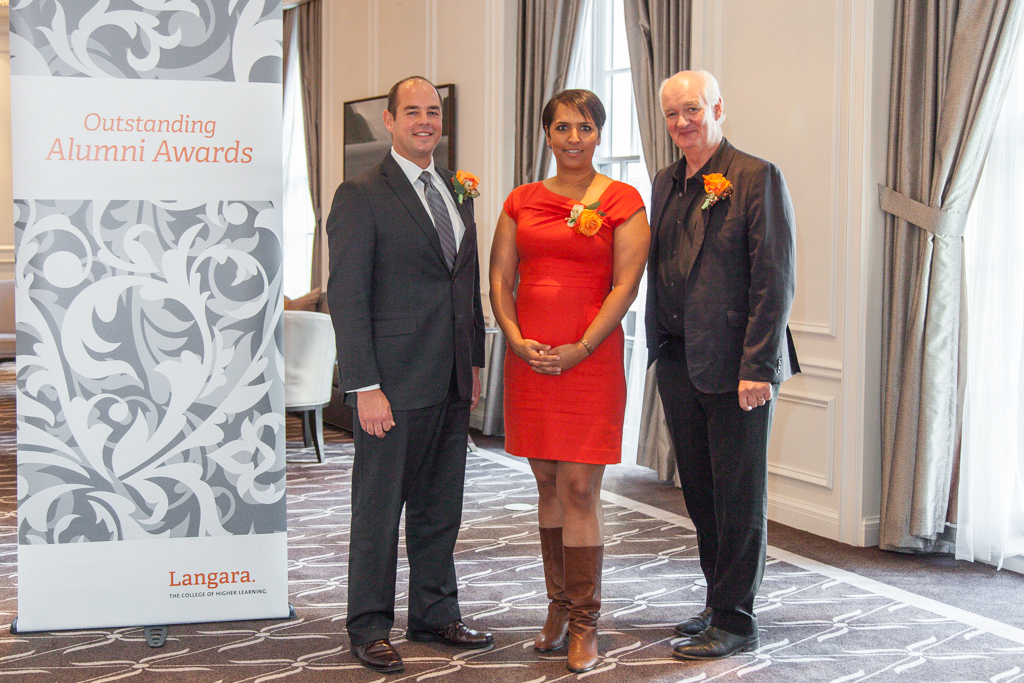 Vancouver, BC – Langara College is proud to announce the recipients of the 2013 Outstanding Alumni Awards – the Honourable Judge Reginald P. Harris, comedian and author Colin Mochrie, and talk show host Simi Sara.

The awards are presented annually to celebrate the contribution of exceptional individuals who have enhanced the reputation of the College through their inspirational careers. The announcement was made at this year's event held at the Rosewood Hotel Georgia, attended by College President and CEO Roy Daykin, members of the College's Board of Governors, as well as past Outstanding Alumni Award winners, College alumni, and supporters.

"It is my sincere pleasure and honour to present Judge Reginald P. Harris, Mr. Colin Mochrie, and Ms. Simi Sara as our Outstanding Alumni Award recipients for 2013," said Daykin. "Langara is proud to convey deserved recognition to alumni who are truly outstanding. This year's recipients are influential leaders who have made a positive impact in our community and the communities they serve."

Judge Reginald P. Harris was called to the bench of the BC Provincial Court in 2010, which was the culmination of his experiences practicing law and his 16-year career as a member of the Vancouver Police Department. Colin Mochrie is widely known as one of the world's leading improvisational comedians, and his first book of fiction, Not Quite the Classics, was released on October 22. Simi Sara has worked in television for over 20 years anchoring a variety of broadcasts. She is currently the host of her own talk show, The Simi Sara Show, on Vancouver radio station CKNW.
Read more about this story on Storify.
About Langara College

Located in beautiful Vancouver, BC, Canada, Langara College provides University, Career, and Continuing Studies education to more than 21,000 students annually. With over 1,700 courses and 130 programs offered, Langara's expansive academic breadth and depth allows students of all ages, backgrounds, and life stages to choose their own educational path.
Learn more:
Annie Mullins
Communications Officer
Langara College
604.323.5058
amullins@langara.bc.ca