Aug 26, 2013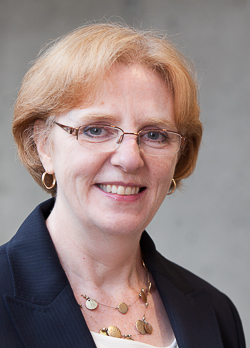 Vancouver, BC – Langara is pleased to announce the appointment of Dr. Leelah Dawson as the College's next Dean of Social Sciences and Management, effective September 9, 2013. 

Dr. Dawson comes to Langara after a decade at Camosun College, where she served as Associate Dean for the School of Business as well as a faculty member and Co-op field instructor. Prior to Camosun she held a variety of administrative roles at the University of Victoria, the University of Lethbridge, and the University of Toronto. 

Her strong background in post-secondary education and administration make Dr. Dawson an ideal candidate to provide strategic leadership for Langara's Faculty of Social Sciences and Management. The faculty is home to a solid mix of community, career, and university transfer programs, as well as the College's popular Bachelor of Business Administration Program. 

"Dr. Dawson will be a valuable addition to Langara's longstanding collegial and collaborative environment," said Dr. Brad O'Hara, Langara's Vice-President Academic and Provost. "Her exciting background and obvious enthusiasm will be an asset to the Faculty of Social Sciences and Management, as well as to the administrative team here at the College."

"I am thrilled to be joining Langara College," said Dr. Dawson. "The renewed strategic priorities and the emerging Academic Plan will ensure that Langara provides students with exceptional learning opportunities both within and outside the classroom. The leadership team has been very welcoming and I look forward to working closely with my colleagues to ensure that Langara becomes an even more exceptional College of higher learning."

Dr. Dawson, who is originally from Ontario, holds a Doctor of Education degree from Simon Fraser University, as well as a Masters of Business Administration (Finance and Accounting) and a Bachelor of Arts (Economics/Political Science) from the University of Toronto. She is also a Certified Management Accountant.


About Langara

Located in beautiful Vancouver, BC, Canada, Langara College provides University, Career, and Continuing Studies education to more than 21,000 students annually. With over 1,700 courses and 130 programs offered, Langara's expansive academic breadth and depth allows students of all ages, backgrounds, and life stages to choose their own educational path.
Learn more:
Annie Mullins
Communications Officer
Langara College
604.323.5058
amullins@langara.bc.ca