Jun 10, 2013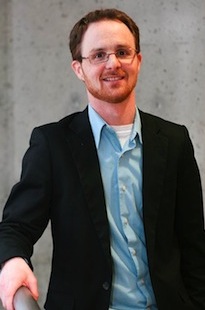 Vancouver, BC – Langara is pleased to announce the appointment of Clayton Munro as the College's Dean of Student Services. Munro will use his wealth of experience across a diverse set of service areas to head Langara's outstanding collection of vital student support systems. 



Munro has served Langara as Acting Dean of Student Services since November, 2010, providing overall leadership and administration to eight College departments: Counselling, Athletics, Disability Services, Services for Aboriginal Students, the Langara Library, Student Conduct, Health Services, and Student Engagement. Prior to that, he also served the Langara community for more than a decade in a variety of different roles, including five years as the Director of Athletics.



Munro has also consistently performed as a key member on a variety of Langara governance panels and committees, including the Emergency Planning Group, the Executive Committee, the Langara Council, the Leadership Advisory Committee, and the Support our Students fundraising committee, as well as serving as Chair of the Mental Health Working Group, the Behavioural Intervention Team, and the Student Engagement Operations Committee.



"In his role as Acting Dean of Student Services, and Director of Athletics before that, Clayton has established a proven track record of outstanding leadership," said Dr. Brad O'Hara, Langara's Vice-President, Academic and Provost. "He is a valuable contributor to the advancement of the College, and we're excited that he will continue to bring his unique skills and experience to serve our students."



"Langara has been home for me for a long time, and I'm thrilled to continue to contribute to the growth and development of this fantastic institution," said Munro.

Munro, who holds a master's degree in sport management from the University of British Columbia's Faculty of Education, is a Citizen of the Metis Nation of BC originally from Kimberley, British Columbia.


About Langara

Located in beautiful Vancouver, BC, Canada, Langara College provides University, Career, and Continuing Studies education to more than 21,000 students annually. With over 1,700 courses and 130 programs offered, Langara's expansive academic breadth and depth allows students of all ages, backgrounds, and life stages to choose their own educational path.
Learn more:
Melia Goertzen
Langara College
604.323.5225 | mgoertzen@langara.bc.ca