May 29, 2013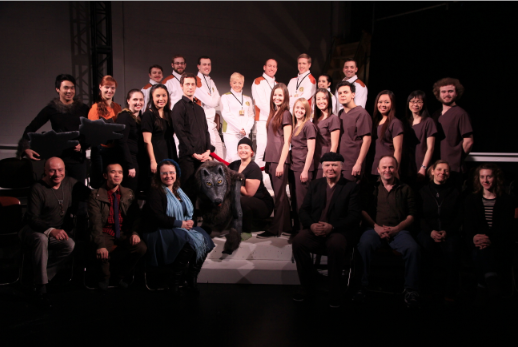 Vancouver, BC - This June, the inaugural graduating class of Canada's first Bachelor of Performing Arts degree program will walk across the stage. The program, which officially launched May 2012, has been 10 years in the making and it brings together four founding institutions: Capilano University, Douglas College, Langara College, and Vancouver Community College. This year's graduation ceremony will be held on June 3rd at Capilano University. Of the graduating class, five students were trained in Langara's Theatre Arts at Studio 58 program.
Over the nine months of this capstone degree program, the BPA student cohort experiments with new and innovative ways of interdisciplinary collaboration; conceiving and creating theatrical work with the aid of mentors, learning hands-on practical study of the ecosystem of the Canadian Arts sector and delving into its history. In November 2012, the cohort presented three original pieces for FUSE at the Vancouver Art Gallery. In January 2013, the students completed the course with an original piece at the PuSh International Performing Arts Festival, made up of several intertwined pieces and installations.
Since finishing the program in February, the inaugural class has been busy with projects, going on tour, sitting on artistic creative teams, performing, designing and creating all across Canada.
Convocation details
Monday, June 3, 2013 6:00 pm
Media interviews at 5:00 pm
Capilano University Sportsplex
Capilano University
2055 Purcell Way, North Vancouver             
Learn more
Jayne Craig
Divisional Assistant
Capilano Unversity
604.986.1911 ext 7152
bpa@capilanou.ca
Sylvia Tan
Communications Officer
Langara College
604.323.5961
stan@langara.bc.ca