Sep 28, 2012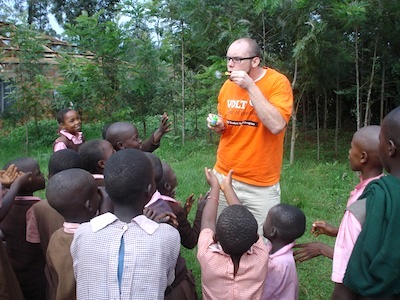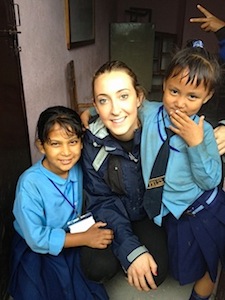 Left: Student Jeremiah Humphrey in Kenya.
Right: Jade Arignon in Nepal.
Vancouver, BC – A group of six Langara students who volunteered for humanitarian projects overseas this summer are back for the fall semester with incredible stories and experiences to share.
The group, including fourth-year Business Administration student Jade Arignon and second-year Human Kinetics student Jeremiah Humphrey, travelled to a variety of destinations to undertake a diverse and challenging set of community and humanitarian work. They were all recipients of the
C.A.R.E. Langara Volunteer Abroad
Travel Award – a program dedicated to developing student leadership, civic engagement, and community-based learning.
"I created some incredible relationships with the children and family that I stayed with in Nepal - I am still in contact with them," said Jade, who worked in an orphanage in the small village of Budhanilkantha for a month this summer. "I was taken completely out of my comfort zone on this trip and am now confident that I can make it through almost anything."
As part of the program students select and organize their own volunteer work for a minimum of three weeks. They are then eligible for round-trip airfare from Vancouver to their respective destinations through the CARE Society, via the Asia Miles travel reward point system.
Student Jeremiah Humphrey spent his summer practicing rehabilitation with local medical professionals at the Keroka District Hospital in Kisili, Kenya. "This experience in Kenya has provided me with exactly what I hoped it would have," he said. "I have a far better understanding how intertwined culture is with the practice of occupational therapy."
The group was rounded out by:
Christina Theocharis, who undertook nutrition work with the Dundori Orphans Project in Denja, Kenya
Kathleen Higgins, who travelled to Costa Rica to work in animal care at the Jaguar Rescue Centre in Puerto Viejo
Kathleen Paker, who worked at the DAOS Children's Center in Mombasa, Kenya
Leilani Reum, who travelled to Matatirtha, Nepal, to do orphanage work at the Shree Mahalaxmi Secondary School
The experiences of these students will be shared in an information session on Tuesday, October 2, from 3:30 pm to 4:15 pm in The Hub, and a representative from C.A.R.E. will also be on hand to talk about this year's award. If you'd like to learn more about the program, or to get information on how to apply, contact Langara VOLT Volunteer Program Coordinator Megan Richardson at 604.323.5700 or mrichardson@langara.bc.ca.
About the C.A.R.E. Award:

The C.A.R.E Langara Global Travel Award Volunteer Program is an opportunity that provides airline travel for students who wish to engage in international service learning and humanitarian assistance projects around the world. The program is dedicated to internationalization through the development of student leadership skills, civic engagement, and community-based learning.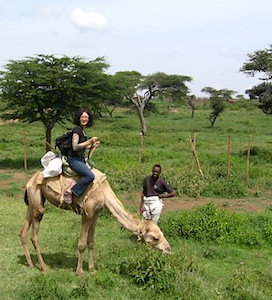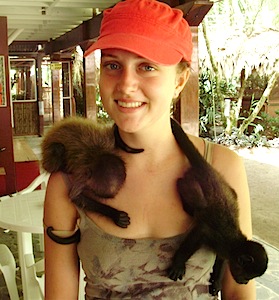 Left: Student Christina Theocharis in Kenya.
Right: Student Kathleen Higgins in Costa Rica.

Watch a video recapping Jeremiah's experience in Kenya:



Learn more.
Annie Mullins
Communications Officer
Communications & Marketing
Langara College
604.323.5058 | amullins@langara.bc.ca