Sep 18, 2012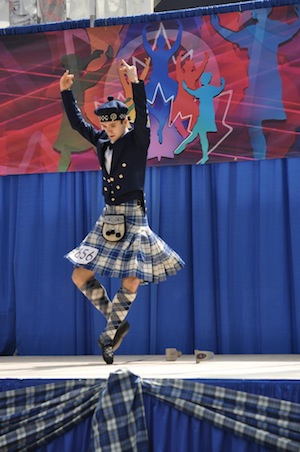 Ross Armour dancing at the 2012 Canadian Highland Dancing Championship in Edmonton.

Vancouver, BC – A Langara journalism student has brought home a national championship title in Highland Dancing - one of many in a long string of achievements.

Originally from Scotland, Ross Armour has called Vancouver home for the past four years, and recently took home the North American Highland Dancing title at the 2012 Canadian Championships in Edmonton. He took up the art at the age of three, holds seven world championship medals, and has been named All-England Champion six times. Since moving to BC Ross has claimed the title of Western Canadian champion, BC Open champion, Fraser Valley open champion, and the City of Vancouver champion numerous times.

Langara extends its congratulations!
Learn more.
Sylvia Tan
Communications Officer
Communications & Marketing Services
T 604 323 5961
F 604 323 5680
stan@langara.bc.ca