Jun 4, 2012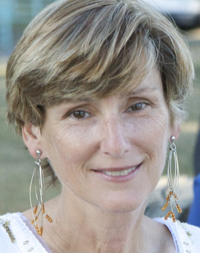 Dawn Palmer joins Langara as the new Associate Vice-President, Human Resources.

Vancouver, BC
– Langara College has announced the appointment of Dawn Palmer as its new Associate Vice-President, Human Resources. In this position, Ms. Palmer will be responsible for providing overall leadership for all aspects of human resources management, including policies and procedures, labour relations and collective bargaining, compensation and benefits, recruitment, and organizational development.
"I am pleased to welcome Dawn to Langara," said Langara College President Dr. David Ross. "She is a skilled human resources administrator with over 25 years of senior management experience. She will play a valuable role in leading the continued growth and development of Langara's greatest resource - our employees."
Palmer has an extensive background in private and public sector human resource leadership. She currently serves as the Strategic Director, Physician Support and HR Consulting Services with BC Children's Hospital and BC Women's Hospital and Health Centre, where she is responsible for strategic and operations planning and leadership contract management. Prior to that she served as Executive Director of Human Resources at Health Shared Services BC. Her post will be effective at Langara starting July 1, 2012.
"I am extremely excited about the opportunity to lead the human resources team at Langara," said Palmer. "I was attracted to the organization's strategic plan and its focus on institutional capacity - particularly the value the College places on the dedication and commitment of its employees. Langara and its Human Resources Department both have excellent reputations. I would like to learn from, and build on, that success."  
Palmer holds a bachelor of arts from Thompson Rivers University. She is the recipient of the 2009 HEABC Excellence in BC Healthcare Award of Merit in Workplace Health Innovation. 
About Langara
Langara College, located in beautiful Vancouver, BC, Canada, provides University, Career, and Continuing Studies programs and courses to more than 23,000 students annually. The College's expansive academic breadth and depth allow students to choose their own educational path.
Learn more.
Yvonne Ohara
Manager, Communications and Marketing Services
Langara College
604-323-5671
news@langara.bc.ca