Oct 24, 2011
October 24, 2011
Bike to Work Week is happening from October 31 to November 6, 2011. Langara employees are invited to take part by joining this year's Langara Bike to Work Week Team!
Bike to Work Week encourages people to bike to work, and live a healthier lifestyle. Biking to work prevents greenhouse gas emissions, burns calories, and saves money. Last year, the Langara College team of 15 employees cycled a total of 653 km. "There are all sorts of benefits from active transportation: health, environmental, and economic; but for me, one reason stands above all of these. I cycle to work for the enjoyment. When I'm on my bike, I can fly," says Fulton Tom, economics instructor. It's a great way to increase physical and mental health, and also cuts down transportation costs.

As part of this event, Langara College is hosting a bicycle commuter station on Tuesday, Nov. 1 from 8-10am (at Ontario and 50th Ave). Come by for free refreshments, courtesy of Tim Hortons, bike mechanic services by VanCycle Mobile Bicycle Shop, and prize draws.
Want some help with your cycling or repairs? Langara employees can sign up for a Streetwise Cycling course or bike maintenance workshop by the Vancouver Area Cycling Coalition, and have the workshop fees reiumbursed.
Help Langara think green. Ride a bike to work.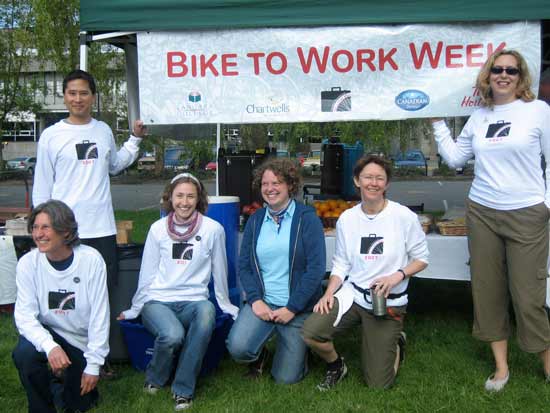 Media Contact:
Deborah So
Communications Officer
Communications & Marketing Services
T 604 323 5927
F 604 323 5680
dso@langara.bc.ca