Aug 4, 2011
Vancouver, BC, August 4, 2011 - The Langara College Board of Governors is pleased to announce the appointments of David Bowra and Daniel Kwin Grauer to the College Board, effective immediately. Selected by the Lieutenant Governor in Council, the appointments are for an initial two-year term ending July 31, 2013.
"The Board is delighted to welcome Messrs. Bowra and Grauer," says Dennis Dineen, Chair of the Langara College Board of Governors. "We look forward to working with them over the next two years to build on the College's traditions of academic excellence, leadership, and community service."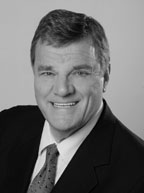 David Bowra, President
The Bowra Group Inc.
Bowra is a chartered accountant, a trustee in bankruptcy, and a certified management consultant. He is the President of The Bowra Group Inc., a financial advisory services practice based in Vancouver, and a member of the Canadian Association of Insolvency and Restructuring Professionals, the Insolvency Institute of Canada, and the Institute of Corporate Directors. Bowra has an economics degree from University College Cardiff, South Wales.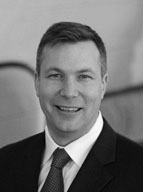 David Kwin Grauer,
Managing Director,
Salmon's Rentals Ltd.
Previously a senior accountant with Smyth Ratcliffe LLP, Grauer is the Managing Director of Salmon's Rentals Ltd. He is the Chair of Seismic Upgrade Committee with L'Ecole Bilingue as well as a member of the Canadian Institute of Chartered Accountants, and the Institute of Chartered Accountants of BC. Grauer holds an Associate Degree in Physics from Capilano College and a Diploma of Technology in Advanced Accounting from British Columbia Institute of Technology.

These appointments fill two vacancies on the Board left by departing board members, David Chiang, General Manager and Director of Professional Services, ACL Services Ltd. and Sarj Dhaliwal, Chief Financial Officer, Celayix Inc., who both completed a maximum six-year term at the end of July 2011.

The membership of the Board is legislated within the College and Institute Act and includes: eight government-appointed, one elected faculty, one elected staff, and two elected student members.  The College President and the Chair of the College's Education Council are ex-officio members.

About Langara College
Langara, located in beautiful Vancouver, BC, Canada, provides University, Career, and Continuing Studies programs and courses to more than 23,000 students annually. The College's expansive academic breadth and depth allows students to choose their own educational path. For more information, visit www.langara.bc.ca.

- 30 -
Reference:
Yvonne Ohara
Manager, Communications and Marketing
604.657.1636
news@langara.bc.ca