Jul 27, 2011
Minister of Advanced Education visits Langara College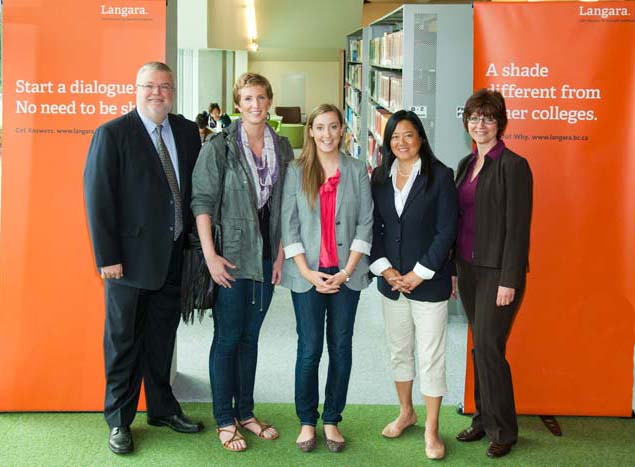 Vancouver, BC - Langara College was pleased to host the Honourable Naomi Yamamoto, Minister of Advanced Education this past week. Minister Yamamoto and Deputy Minister Cheryl Wenezenki-Yolland visited with students and employees in various departments and programs.
"Meeting with students, faculty and staff at Langara College was rewarding," said Minister Yamamoto.  "I was able to meet with a number students in interesting programs and speak candidly about their future plans and career aspirations."
Minister Yamamoto visited with students and employees from International Education, Organic Chemistry, Educational Technology, Athletics, and Film Arts and took the opportunity to discuss student issues.
About Langara College
Langara, located in beautiful Vancouver, BC, Canada, provides University, Career, and Continuing Studies programs and courses to more than 23,000 students annually. The College's expansive academic breadth and depth allows students to choose their own educational path. For more information, visit www.langara.bc.ca.
-30-
Reference:
Yvonne Ohara
Manager of Communications and Marketing
604.657.1636
news@langara.bc.ca