Apr 4, 2011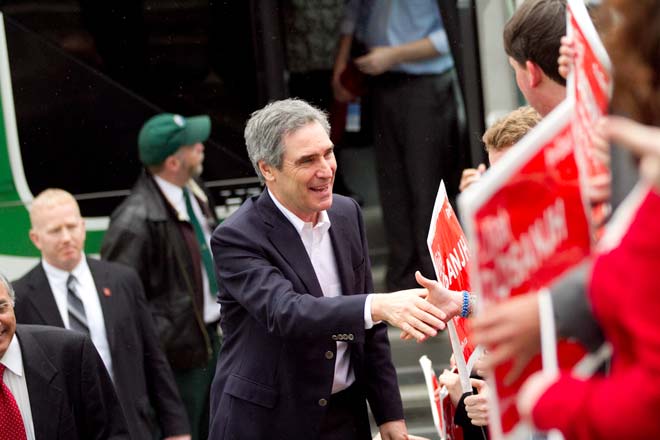 Michael Ignatieff, Leader of the Liberal Opposition, visited our campus on Tuesday, March 29 for a special Roundtable discussion on immigration and education. He was joined by Liberal Vancouver South candidate Ujjal Dosanjh and members of local community groups including Vancouver city councillor Raymond Louie and MOSAIC representative Ninu Kang.
On the matter of immigration, Ignatieff spoke specifically about the family reunification program, calling it "an issue of equality for all Canadians."
Regarding education, Ignatieff spoke about plans to increase funding to help high school students attend post-secondary institutions with a $1-billion annual budget.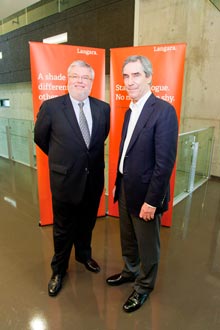 Named "The Learning Passport", the plan would provide $4,000 tax-free for every high school student choosing to attend a college or university ($1,000/year over four years). Students from low-income families would receive $6,000 ($1,500/year over four years). The money would be provided through the existing Registered Education Savings Plan.
"We've got to make sure that no one is excluded from the promise of education on the grounds of income," Ignatieff said. "If we don't, we'll slip behind."
After the Roundtable discussion, Ignatieff took some time and posed for a few photos with our very own President, David Ross.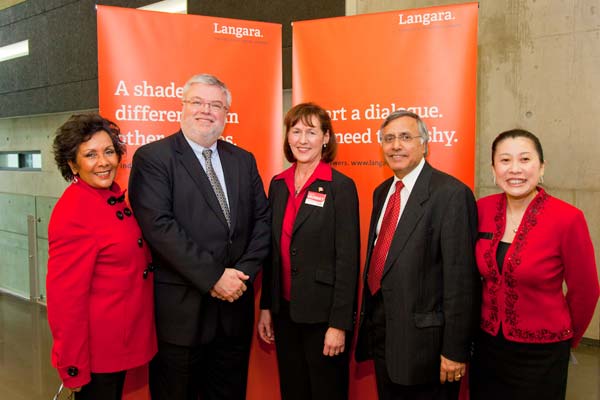 L-R: Hedy Fry (Liberal MP, Vancouver Centre), David Ross (President, Langara College), Joyce Murray (Liberal MP, Vancouver Quadra), Ujjal Dosanjh (Liberal MP, Vancouver South), Wendy Yuan (Liberal candidate, Vancouver Kingsway)
Reference:
Yvonne Ohara
Manager of Communications and Marketing
604.657.1636
news@langara.bc.ca
Liberal Party of Canada – Press Office
613.783.8888
http://www.liberal.ca
---