Jan 6, 2011
If 600 students visited a washroom once a day for a year, the number of paper towels used would exceed the height of Niagara Falls 25 times.*
*calculation based on two paper towels per dry (29cm/towel) and a Niagara Falls height of 51m.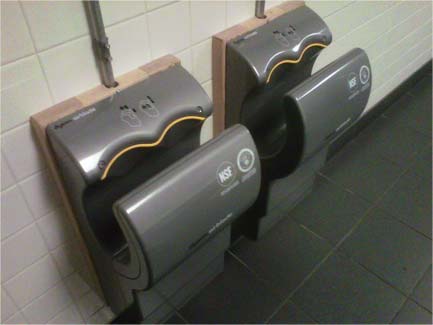 As part of Langara College's ongoing sustainability efforts to reduce paper towel use on campus, two washrooms have been outfitted with a trial run of the energy efficient Dyson Airblade™ hand dryer for the month of January.
Not only are the Dyson hand dryers hygienic (they purify the air before blowing it onto your hands, removing more than 99.9 per cent of bacteria), they are also extremely energy efficient – using up to 80 per cent less energy than warm air hand dryers. Your hands will be dry in 12 seconds, which is almost the same, if not faster, than using a paper towel.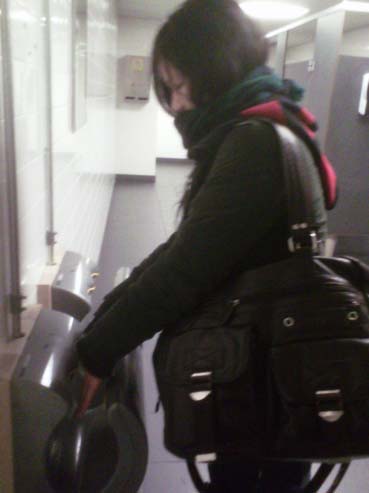 Annabell Chu, a Psychology major, agrees. Here she is using the new Dyson Airblade hand dryer. She enjoyed the experience, and says they are definitely environmentally friendly.
Locations
Third floor men's washrooms (A354)
First floor women's (theatre, A119)
Would you like them to stay?
Please test the Dyson's out, and let us know what you think by emailing wlannard@langara.bc.ca, tweeting @langaracollege and/or posting a comment on our Facebook page. You will automatically be entered to win a Langara prize pack. We look forward to your feedback!
For updates and to learn more about Langara College's sustainability initiatives, please visit www.langara.bc.ca/sustainability.