Monday, September 27 | 2:30 pm–4:00 pm | Talking Circle 
We invite you to join our virtual Talking Circle, guided by Elder-in-Residence, Nk'xetko. In a talking circle, all are equal and belong. The intention of a talking circle is to open hearts to understand and connect with others; they encourage dialogue, respect, and the co-creation of learning and social discourse.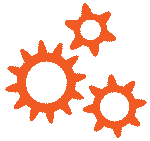 Loading...
---
Stay Connected Online
Follow @LangaraGatheringSpace on Instagram for event updates, important resources, and more. Keep the conversation going with #orangeshirtday2021 #everychildmatters #reconciliation
---
If you have any questions please email indigenous@langara.ca.