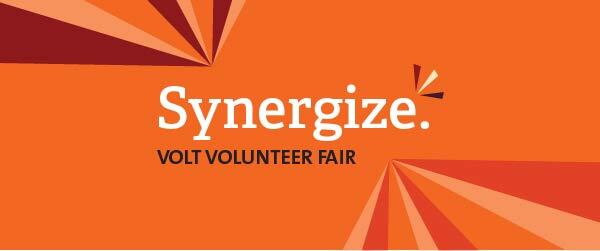 Are you interested in volunteering? Attend the VOLT Volunteer Fair to explore volunteer opportunities, network with agencies that actively give back to the community, and learn about the benefits of the VOLT Volunteer Program. Come to the VOLT 101 seminar from 9:00 am–9:30 am to learn about how to sign up for VOLT. Did you miss the seminar this morning? Check out the recording. 
VOLT Volunteer Fair
Thursday, September 16, 2021
10:00 am–2:30 pm
Virtual – online
Office for Student Engagement | Enter Zoom Room 
Watershed Watch Salmon Society | Enter Zoom Room | 15 min presentation at 10 am, 11 am, 12 pm, 1 pm, and 2 pm
Wild Pacific Salmon are the backbone of our ecosystems, our cultures and our economy here in British Columbia. Wild salmon populations have plummeted due to habitat loss, overfishing, poor water management, fish farms and climate change impacts. Watershed Watch Salmon Society works to defend and rebuild BC's wild salmon and their habitats and we need volunteers like you to continue our work! Opportunities range from working in the field with our research teams to graphic design support for infographics and tabling at events to gain petition signatures. We look forward to meeting you soon!

Girl Guides of Canada | Enter Zoom Room | Participants will be admitted into waiting room at these times: 10 am, 10:15 am, 10:45 am, 11:00 am, 11:15 am, 11:45 am, 12:00 pm, 12:15 pm, 12:45 pm, 1:00 pm, 1:15 pm, 1:45 pm, 2:00 pm, 2:30 pm
Imagine a place where you can spark extraordinary moments for girls in your community. As a Girl Guide volunteer, you'll inspire girls and be their mentor as they explore new challenges, develop ready-for-anything skills and empower each other along the way. Picture all of the fun, adventure and confidence-building moments – that's what you'll help create for girls, and for yourself, too. As a Girl Guide volunteer, you'll change their world – and your own.
South Vancouver Neighbourhood House | Enter Zoom Room | Presentations will run every 30 minutes
South Vancouver Neighbourhood House (SVNH) is a community-based organization that focuses on connecting people and strengthening the neighbourhoods of Sunset, Victoria-Fraserview and Killarney. SVNH offers a variety of programs and services for people from all walks of life to grow, lead and belong, such as: seniors' wellness, food programs, youth leadership, Out of School Care, parenting programs, settlement services and more.  
SVNH is looking for volunteers to support our new Food Hub located at the Langara YMCA, as well as our Better at Home seniors program, childcare, language/translation team, and more. 
Come drop by our Zoom room for a friendly chat, and visit our website to learn more: www.southvan.org/get-involved/volunteer/ 

PLEA Community Services – KidStart Mentoring | Enter Zoom Room 
KidStart is a one-to-one mentoring program for children and youth, in the Greater Vancouver area, who face serious difficulties in their lives. KidStart assigns children and youth with a volunteer mentor, who serves as a consistent role model; someone who plans activities and provides the young person with opportunities to experience success. As a mentor you will meet weekly for about 2–3 hours with the young person that you are assigned and engage them in fun recreational activities. Please visit our website to learn more and to apply online. https://www.kidstart.ca/ You call also call me, Lak Gill, at 604.375.5437 to answer any questions you might have about the program.
YWCA Metro Vancouver | Enter Zoom Room 
The YWCA Metro Vancouver runs online after-school programs to support Grade 7 students in their transition to high school. A team of staff and volunteers deliver pre-planned curriculum on topics such as healthy living, social media, friendship, peer pressure, bullying, and conflict resolution to a group of Grade 7 students. As a volunteer, you will provide mentorship and support to students by validating participant responses, welcoming and connecting with the youth in the chat, sharing personal stories on diverse topics, and answering participants questions. Interested in volunteering? Join our Spring volunteer waitlist.
nabs | Enter Zoom Room 
nabs is a not-for-profit organization designed to support the health and well-being of all individuals in the Marketing, Media, and Communications industry in Canada by providing programs and resources to those in need. 
Why join the nabs Volunteer Ambassador team? 
Ambassadors can gain exposure to many sides of the advertising and marketing industry through volunteering and networking at events 
Ambassadors have access to privileged information including job postings, internship postings, and other industry information distributed exclusively to nabs West Ambassadors. 
Ambassadors gain experience in event management, project management, creative development, and more - experience that can add up on your resume! 
Get the chance to showcase your talents to prospective employers. 

Download the
naps Ambassador Package (PDF)
QMUNITY | Enter Zoom Room | Available from 11 am–1 pm 
QMUNITY is a non-profit organization based in Vancouver, BC that works to improve queer, trans, and Two-Spirit lives. We provide a safer space for 2SLGBTQIA+ people and their allies to fully self-express while feeling welcome and included. Our building serves as a catalyst for community initiatives and collective strength. Volunteering at Q is a great way to engage with the queer and trans community! We have ongoing roles in Information and Referrals, Peer Group Facilitation, Older Adult Supports, Youth Supports, Tabling Events, Data Entry, Outreach and others! To subscribe to our newsletter for opportunity updates, click here!
Latincouver | Join Google Meet
Who we are: We are a non-profit organization that brings together both Latin Americans and Latin enthusiasts living in BC. This vast network can be compared to the public square or, as it is commonly said in Latin America, la plaza. In the past, the plaza acted as the social and economic hub of a city and as the heart of the community, playing an important role in bringing people together. Latincouver is the modern-day plaza. With us, professional connections are made, and entrepreneurs get the help they need for their businesses to grow and succeed. We currently have volunteer opportunities as Graphic Designer, Social Media Analyst, Digital Marketing, Customer Service Rep, Human Resources Assistant. We have newly updated positions every 15 days, so keep checking our website for more opportunities: latincouver.ca
The C.O.D.E. Initiative | Enter Zoom Room Password: 4eD3GA | 10 am–1 pm, 2:00 pm–2:30 pm 
The C.O.D.E. Initiative is an organization dedicated to increasing diversity in the tech industry. At The C.O.D.E. Initiative, we believe that EVERYONE CAN CODE and that everyone should have the opportunity to learn how to code in a supportive environment. We have 4+ years of experience bringing accessible computer coding and STEM workshops to families across the lower mainland. Our workshops are open to all children, however, we are especially committed to supporting neurodivergent and differently-abled youth (youth who identify with being on the Autism Spectrum or having ADD/ADHD, GAD, or any other exceptionality) and underrepresented youth.  
There are many ways students can get involved with our organization. We are currently hiring for our Executive team in Admin, Marketing, Research & Development, and Grant & Sponsorship departments. To have a more hands-on experience working with the children we serve, students can apply to be volunteer tutors and work closely to support them. No computer science experience is required to teach. However, those with prior knowledge will be prioritized to teach more advanced courses. If you are passionate about our cause, we would love to meet you! 
Kerrisdale, Oakridge, Marpole Community Policing Centre | Join Class 1 at 10:30 am Password: 658572 | Join Class 2 at 12:30 pm Password: 450744
The KOM CPC mobilizes the efforts of volunteers, community members and the Vancouver Police Department to promote safety, justice and understanding in accordance with Vancouver's Community Policing mandate. 
The KOM CPC provides community policing services, such as patrols, event support and information in partnership with the Vancouver Police Department, the City of Vancouver and other area organizations. Our range of initiatives can be viewed on the programs page. 
As part of Patrol District Four, the KOM CPC's jurisdiction is nearly 40% of Vancouver's landmass, encompassing the majority of Vancouver's west side communities including: 
Arbutus Ridge (South)
Dunbar – Southlands
Hillcrest – Riley Park
Kerrisdale
Oakridge
Marpole
Shaughnessy 
South Cambie 
The Kerrisdale Oakridge Marpole Community Policing Centre is a registered non-profit society overseen by a board, and staffed by an Executive Director and a Volunteer Coordinator. 
Program
Hear from four engaged VOLT volunteers about their experiences in the program:
---
Masks are mandatory in all indoor public spaces. Please note: mask wearing does not exempt you from maintaining careful social contact. Learn more.