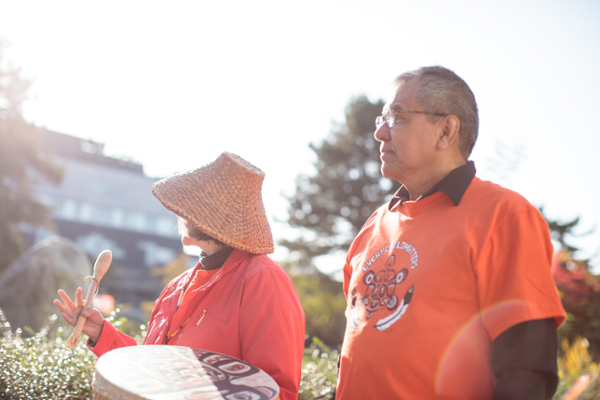 While we recognize Orange Shirt Day annually on September 30 each year, a day to honour the survivors and those lost in the tragic legacy of Residential Schools, every day is an opportunity to participate in meaningful conversations about these institutions and their impacts on Indigenous peoples' lives today.
Moment of Silence
We invite you to wear orange and join our snəw̓eyəɬ leləm Langara College community on Friday, June 4 for a moment of silence to honour the 215 children found on the grounds of the former Kamloops Indian Residential School late last week. RSVP below to receive the Zoom link for this virtual gathering.
Friday, June 4
2:10 pm – Remarks   
2:15 pm – Moment of Silence followed by a Prayer Song from Elder-in-Residence, Nk'xetko 
A Message From Our Elders
"Education is a powerful tool that can be misused, as we've seen in the Residential School systems. As we remember those that suffered and lost their lives in Residential Schools, it is important that past mistakes are not repeated. snəw̓eyəɬ leləm̓ remains committed to participate in reconciliation. As educators, it is our responsibility to ensure that we are continually examining our own practices to ensure our community moves forward in a good way." – Special Advisor to the President, Gail Sparrow
"Every day is an opportunity for all of us to participate in meaningful conversations about these institutions which have closed and how their impacts continue to influence the lives of Indigenous peoples today." – Elder-in-Residence Nk'xetko 
Additional Support
For those in our own community who are seeking support, please don't hesitate to reach out to Counselling Services or Indigenous Education & Services at indigenous@langara.ca. Employees continue to have confidential access to EFAP services and resources, 24/7.
A National Indian Residential School Crisis Line has been set up to provide support for former Residential School students and those affected. Access emotional and crisis referral services by calling the 24-hour national crisis line: 1.866.925.4419. Learn more.
Within BC, the KUU-US Crisis Line Society provides a First Nations and Indigenous-specific crisis line available 24 hours a day, seven days a week, toll-free from anywhere in British Columbia. The KUU-US Crisis Line can be reached toll-free at 1.800.588.8717. Alternatively, call directly into the Youth Line at 250.723.2040 or the Adult Line at 250.723.4050, or online: https://www.kuu-uscrisisline.com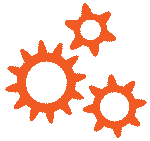 Loading...