Are you a student interested in mental health and practicing strategies to support a healthy campus community? Register now for our new interactive online workshop, The Inquiring Mind Post-Secondary. Students who register and complete the workshop will receive a certificate of completion.
International students, especially those who are currently outside of BC or Canada, are encouraged to register as participation in College workshops and online events with other students can help support a sense of connection to campus and the Langara community.
About the facilitator: Sammy started at Langara in 2016. She is passionate about mental health and wellness, especially for post-secondary students. She knows that the life of a student is both enriching and full of challenges. Managing assignments and exams is a complex task on its own, but we also live in a world where many students also work or are away from their families. And now, with the COVID pandemic moving learning online, students are needing to adapt again. It is so important to understand our mental health, how to identify when it is declining, and what strategies and supports improve our wellness and resilience. This is why Sammy is so passionate about the Inquiring Mind program.
The Inquiring Mind workshop will take place over two days. In order to receive the certificate of completion, you need to be available for both sessions.
The Inquiring Mind Post-Secondary
Wednesday, March 24 from 1:00 pm–3:30 pm (PST) and Thursday, March 25 from 1:00 pm–3:30 pm (PST). Questions? Email Samantha Beveridge, Langara Counsellor and Inquiring Mind Facilitator: sbeveridge1@langara.ca
Register for the workshop below: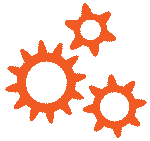 Loading...