The Fine Arts department regularly welcomes visiting artists to the College to give lectures to students. 
On October 23, 2019, Fine Arts will be hosting Helen Reed & Hannah Jickling. All presentations are at 1:00 pm in A003, view full schedule.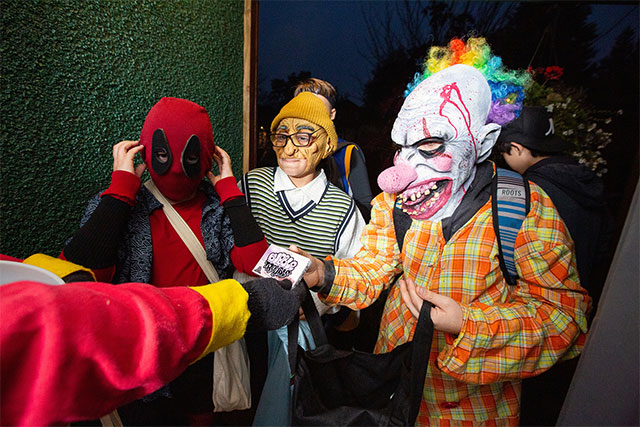 Halloween launch in East Vancouver for Big Rock Candy Mountain's QA CHEW'S BUBBLE TROUBLE, 2018.
Photo by Sarah Race.