On Saturday, June 24, the Consulate General of India will be hosting the third annual United Nations International Day of Yoga celebration at Langara College. Over 200 participants will be on campus practicing traditional yoga techniques and learning about the history of this 5,000-year-old practice.
This is a free event and 50 seats have been reserved for the Langara community. If you would like to be a part of this exciting opportunity, please fill out the RSVP form below. Registrants who sign up must attend.
What to bring:
yoga mat
water bottle
small blanket or a support block (optional)
If you have any questions, please email events@langara.ca. We hope you will join us in honouring the great gift of yoga as a global path towards harmony and well-being.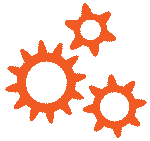 Loading...