The health and well-being of our community is always our first priority.
As we carefully plan for our gradual and partial return to campus, the Langara College Emergency Operations Centre Recovery team continues to monitor COVID-19 developments and follow guidance from the Provincial Health Officer, WorkSafe BC, and the BC Government.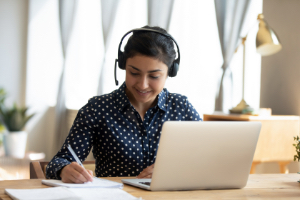 What will classes be like?
Due to COVID-19, courses that can be delivered remotely will continue that way through Summer 2021. Courses with components that can only be delivered on-campus or require face-to-face instruction will be carried out in a manner that is safe for students and employees. Please visit Student FAQ » for a link to the current Registration Guide as well as more information on which courses will be online vs face-to-face, synchronous (real-time) vs asynchronous (multiple online channels). We are planning for a safe return to campus for Fall 2021. 
Information sessions
A number of information sessions are now available online to learn more about programming, including what in-person or online curriculum would be like. See the list of upcoming information sessions ».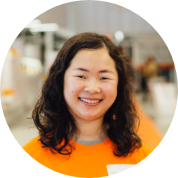 Safety measures on campus
COVID-19 can be transmitted even by people who are not displaying symptoms of the disease. People who may be infected with COVID-19 should stay at home and not go to campus. This includes people who:
Have or have had symptoms of COVID-19, cold or flu in the past 10 days.
Have travelled outside of Canada within the previous 14 days.
Have been in close contact to someone who has tested positive for COVID-19 within the past 14 days.
Respectful campus.
Langara College is committed to providing an environment that promotes respectful and inclusive behaviour, as outlined in our Respectful Learning and Working Environment policy ».
As we move forward towards our partial gradual return to campus, it is important to exercise patience, kindness and diligence, rather than judgement. As per our policy, harmful behaviours, including discrimination, harassment, bullying and violence, including sexual violence and misconduct will not be tolerated.
We encourage you to practise respect and tolerance for each other, always. As our Provincial Health Officer, Dr. Bonnie Henry, reminds us, Be kind, be calm, and be safe.
Health & safety measures on campus.
Your college experience will likely be different than what you imagined. There may be fewer people on campus, for example, or new rules that need to be followed. Under guidance from health authorities and as part the BC Restart Plan, we are putting these measures into place to ensure that our students, faculty and staff are as safe as possible. Some of the new things you can expect when you arrive include*
Routine daily self-screening for all students, faculty, and staff*
Routine and frequent environmental cleaning (see Cleaning and Disinfecting FAQ »*
Explicit policy for students, faculty, and staff who have the symptoms of a cold, flu, or COVID-19 with coughing or sneezing not coming into classes or taking part in extracurricular activities and sports.*
Increased use of online learning balanced against the need of social interaction for learning and development.*
Early arrival and self-isolation for 14 days for international students.*
Extra campus signage (directional, instructional, informational).
No-touch handles (e.g. kick-plates or forearm pulls) for doors in high traffic areas to avoid unnecessary use of hand contact.
Sneeze guards for close-contact areas (such as reception spaces, cashier stalls).
*core measures as set out by BC's Restart Plan » for post-secondary institutions. We will update these pages as we receive new information and instruction.