Under guidance from health authorities and as part the BC Restart Plan, Langara College created the Health & Safety Heroes Program on September 8th, 2020 in order to control the spread of COVID-19 and provide a safe environment to students and visitors on campus. In the program, we have Health and Safety Heroes as well as Health and Safety Coordinators. 

The Health & Safety Heroes is a group of students hired to help promote health and safety practices on campus, such as use of mask/face covering, physical distancing and hand washing. You can find them stationed in the main entrances of A, L and T Buildings. They are responsible for: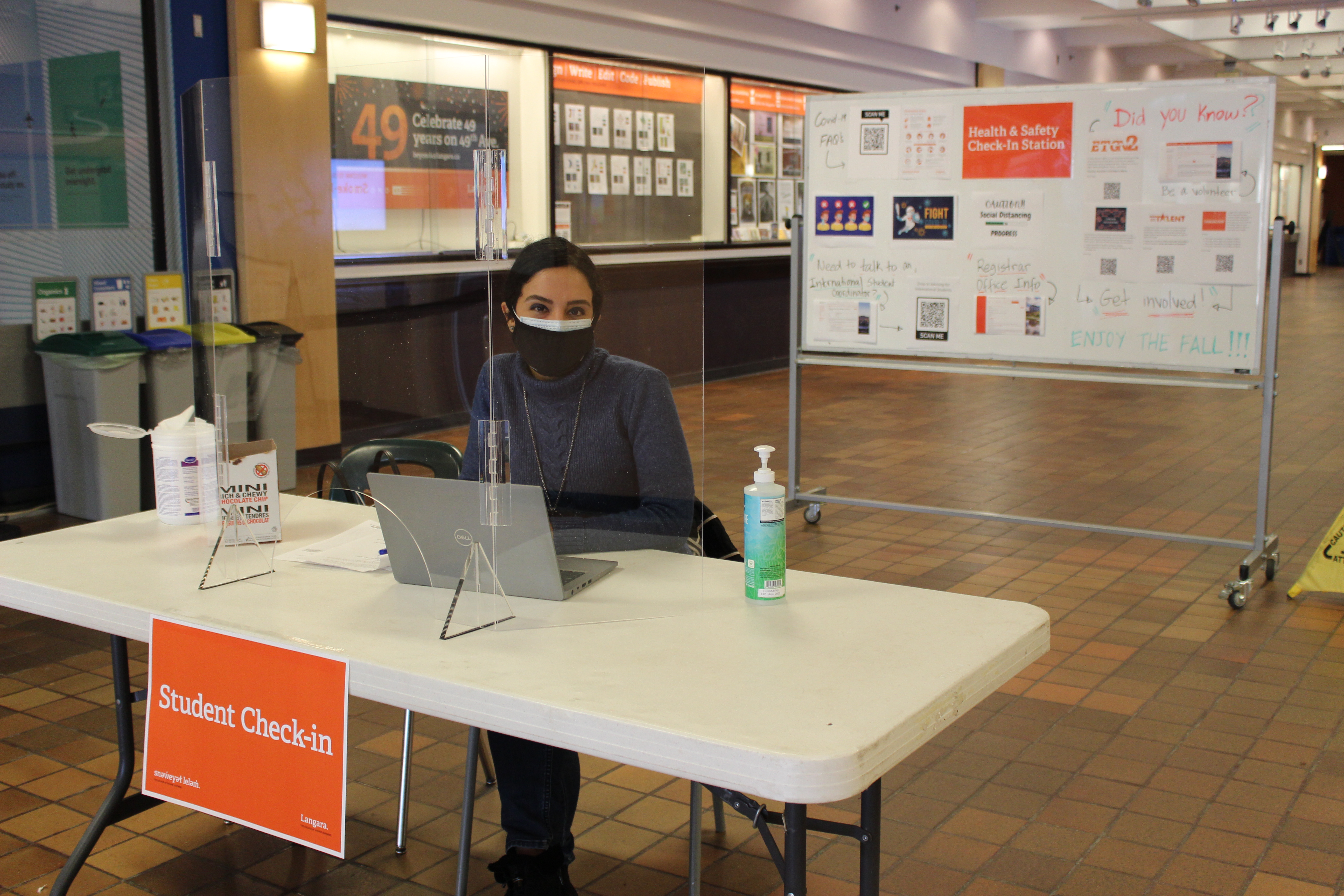 Health & Safety Coordinators are stationed at the Student Engagement Kiosk. Their responsibilities include:
supervising the Health and Safety Heroes;
assisting with student ID (smart card) pick-ups;
answering student inquiries such as campus access procedures, the new smart card, general information about Langara services;
reminding students to follow COVID-19 public health measures.