The health and well-being of our community is always our first priority.
As we carefully plan for our gradual and partial return to campus, the Langara College Emergency Operations Centre Recovery team continues to monitor COVID-19 developments and follow guidance from the Provincial Health Officer, WorkSafe BC, and the BC Government.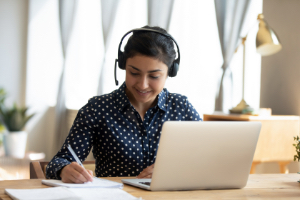 What Will Classes Be Like?
Due to COVID-19, courses that can be delivered remotely will continue that way. This will be the case for the majority of courses. Courses with components that can only be delivered on-campus or require face-to-face instruction will be carried out in a manner that is safe for students and employees. Please visit Student FAQ » – "When does registration open? Will courses be online" for a link to the current Registration Guide as well as more information on which courses will be online vs face-to-face, synchronous (real-time) vs asynchronous (multiple online channels).
Information Sessions
A number of information sessions are now available online to learn more about programming, including what in-person or online curriculum would be like. See the list of upcoming information sessions ».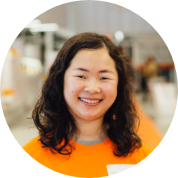 What Will the Campus Be Like?
COVID-19 can be transmitted even by people who are not displaying symptoms of the disease. People who may be infected with COVID-19 should stay at home and not go to campus. This includes people who:
Have or have had symptoms of COVID-19 in the past 10 days.
Have travelled outside of Canada within the previous 14 days.
Live with or have been in close contact to someone with COVID-19 (presumed or confirmed) within the past 14 days.
Learn more about COVID-19 at bccdc.ca.
If you need to access the campus, you are responsible for the following:
Performing a health self-check. The Provincial Health Officer is currently asking all individuals to perform a health self-check each time prior to coming in, using the assessment tool at covid19.thrive.health ». You can also download the app for your mobile device.
Following physical distance guidelines, such as staying 2 metres (6 feet) from others.
Washing your hands when entering and exiting a building. You can wash your hands (20-30 sec) in the washrooms nearby or with hand sanitizer (20 sec) at one of the hand sanitization stations.
Keeping your visit brief.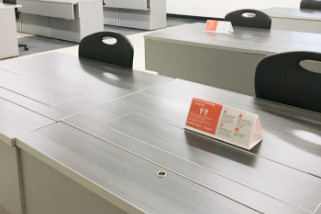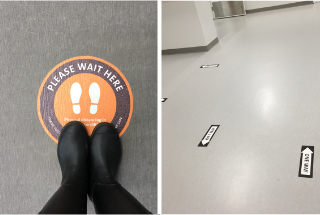 Respectful campus
Langara College is committed to providing an environment that promotes respectful and inclusive behaviour, as outlined in our Respectful Learning and Working Environment policy ».
During this time, individuals may make different choices from your own, such as wearing or not wearing a mask, visiting or not visiting the campus.
As we move forward towards our partial gradual return to campus, it is important to exercise patience, kindness and diligence, rather than judgement. As per our policy, harmful behaviours, including discrimination, harassment, bullying and violence, including sexual violence and misconduct will not be tolerated.
We encourage you to practise respect and tolerance for each other, always. As our Provincial Health Officer, Dr. Bonnie Henry, reminds us, Be kind, be calm, and be safe.
Health & safety measures on campus
Your college experience will likely be different than what you imagined. There may be fewer people on campus, for example, or new rules that need to be followed. Under guidance from health authorities and as part the BC Restart Plan, we are putting these measures into place to ensure that our students, faculty and staff are as safe as possible. Some of the new things you can expect when you arrive include*:
Routine daily self-screening for all students, faculty, and staff*
Routine and frequent environmental cleaning (see Cleaning and Disinfecting » below)*
Explicit policy for students, faculty, and staff who have the symptoms of a cold, flu, or COVID-19 with coughing or sneezing not coming into classes or taking part in extra curricular activities and sports.*
Increased use of online learning balanced against the need of social interaction for learning and development.*
Early arrival and self-isolation for 14 days for international students.*
Extra campus signage (directional, instructional, informational).
No-touch handles (e.g. kick-plates or forearm pulls) for doors in high traffic areas to avoid unnecessary use of hand contact.
Sneeze guards for close-contact areas (such as reception spaces, cashier stalls).
Limits on number of people that can be in one space at a time.
Possible increased waiting times, reduced or suspended services.
Lots of reminders about hygiene, health self-checks, and physical distancing.
*core measures as set out by BC's Restart Plan » for post-secondary institutions. We will update these pages as we receive new information and instruction.
Health & Prevention
The most important thing you can do to prevent coronavirus and other illnesses is to wash your hands regularly and avoid touching your face / eyes / mouth with unwashed hands.
Wash your hands often for 20-30 seconds with soap and water. If soap and water are not available, use an alcohol-based hand rub that has at least 70% alcohol to clean your hands.  or use an alcohol-based hand sanitizer. Langara College has hand sanitization stations in many locations across campus.   
Wash your hands immediately:    
Upon arriving and when leaving school
After handling materials that may be contaminated
After coughing or sneezing
After bathroom use
When hands are visibly dirty
Before eating, drinking, smoking, handling contact lenses, or applying makeup 
How to Wash Hands (click image to download)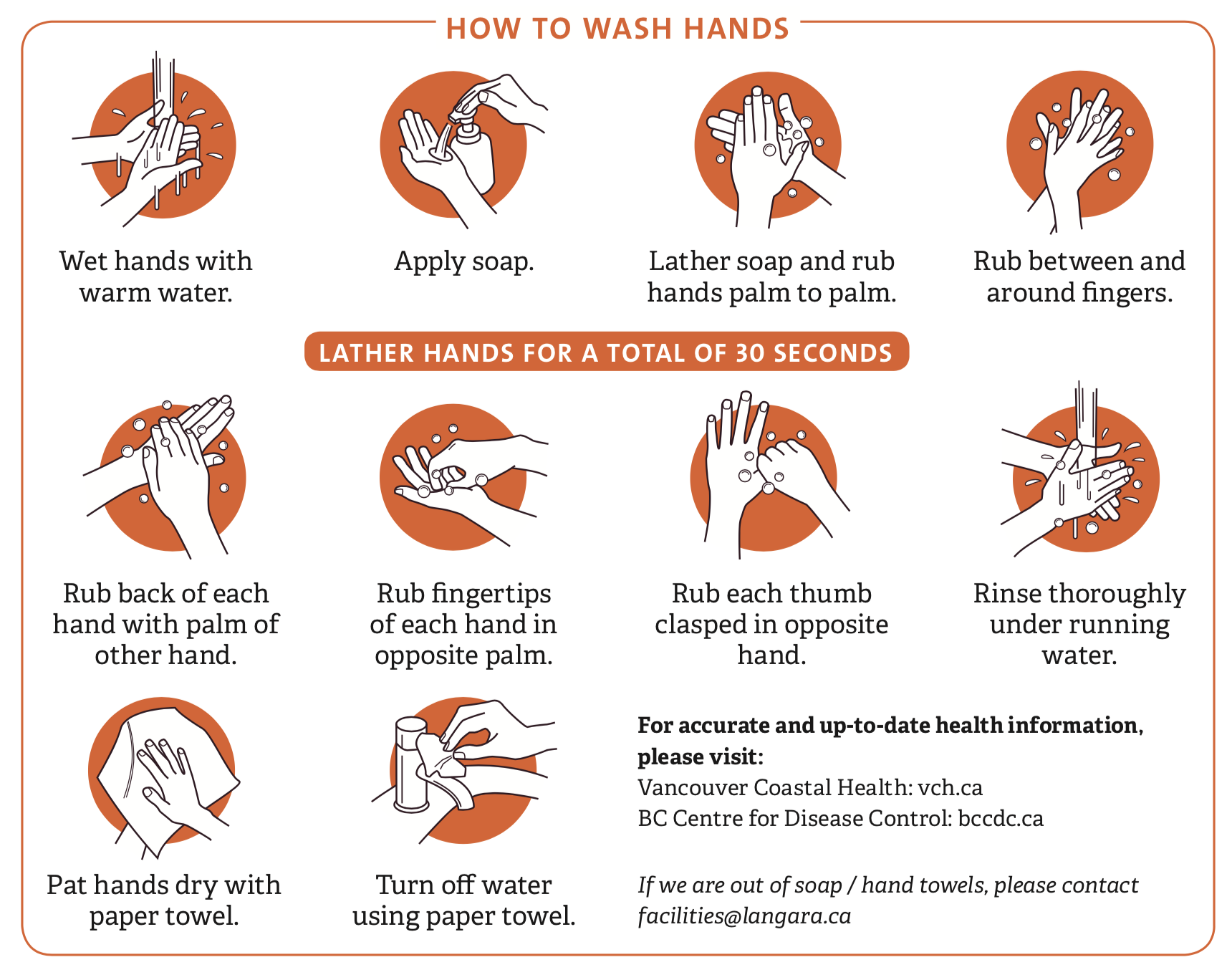 Students are expected to follow cough/sneeze etiquette, which is a combination of measures that minimizes the transmission of diseases via droplet or airborne routes.
Cover your mouth and nose with a sleeve, tissue, or elbow crease when coughing or sneezing (not your hands).
Use disposable tissues when possible and dispose of them promptly in a waste container.
Turn your head away from others when coughing or sneezing.
Wash your hands immediately after, and regularly. 
Personal Protective Equipment (PPEs) such as medical masks, including surgical, medical procedure face masks and respirators (like N95 masks) should be kept for health care workers and others providing direct care to COVID-19 patients.  
Wearing a non-medical mask or face covering while out in public or on campus is optional. A non-medical mask may help reduce the likelihood of transmission to others by keeping droplets in when physical distancing is unavoidable. Interested in masks? Please see WorkSafe BC's tips on selecting and using masks in non-health care settings (PDF).
Use of a mask does not replace good hygiene and public health measures, including frequent hand washing and physical (social) distancing which must be strictly adhered to.  
Note: Wearing a mask is an individual choice. Please remember to be respectful of individual's choices. 
Physical (social) distancing
Physical distancing means keeping a 2 metre (6 feet) distance from others. What does that look like? Examples of 2 metres (6 feet) include: a flat yoga mat, a single parking spot width, height of a standard door.  
Students are required to ensure they stay at least 2 metres (six feet) away from others. This includes avoiding standing in close proximity to others at entrances, classrooms, washroom facilities, labs. Tasks that involve two more students (such as group projects), though challenging, still require proper physical distancing. 
Physical Distancing Poster (click image to download)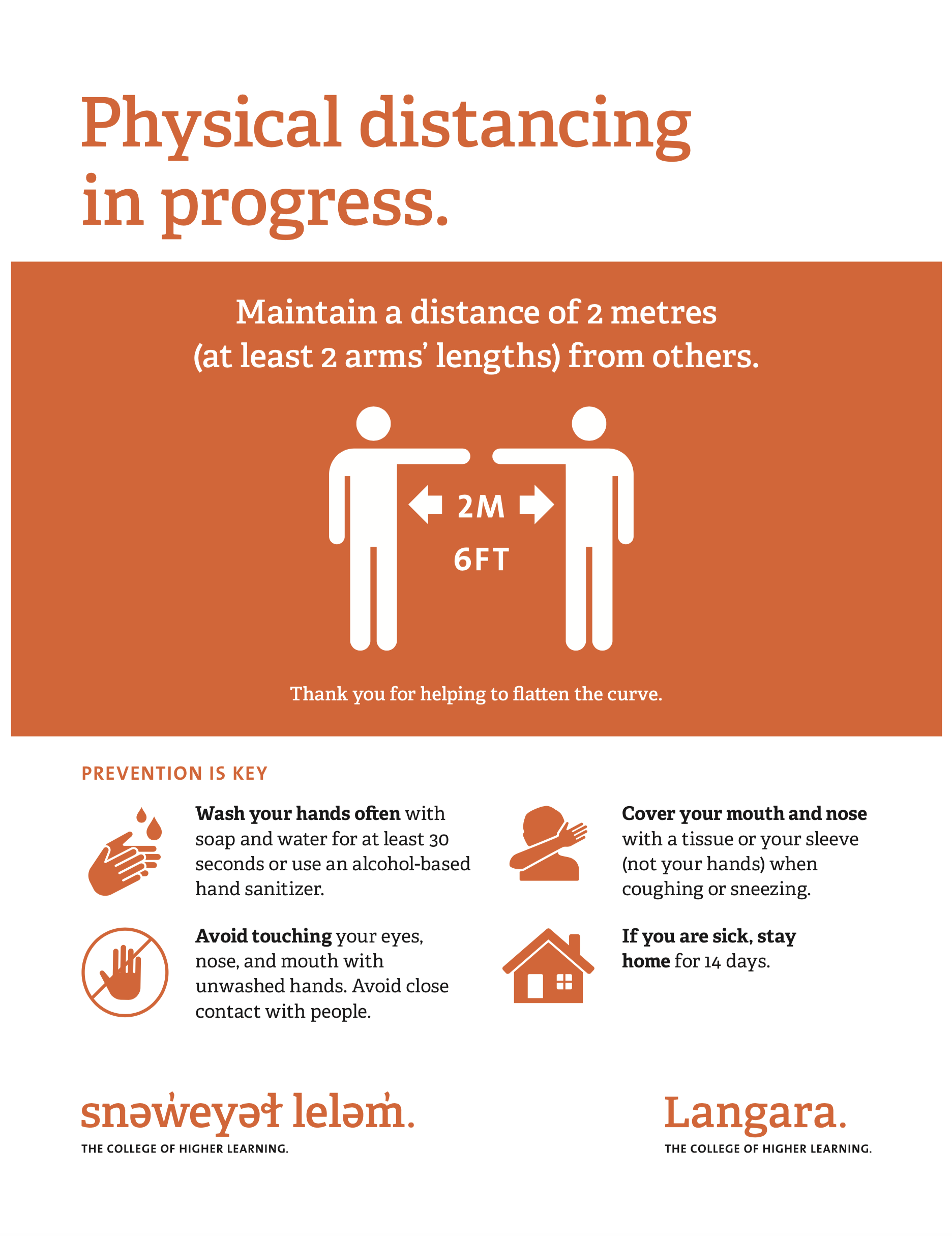 Cleaning and disinfecting
As part of the College's exposure control plan, we have established a cleaning / sanitization strategy to ensure that all open facilities, counters, equipment, etc., are regularly and thoroughly cleaned. High-touch contact points, such as computer equipment, are cleaned more frequently. Disinfectants and cleaning supplies are approved and recommended by Health Canada.    
If you notice that we are out of soap, hand towels, or hand sanitizer, or that an area requires cleaning, please email facilities@langara.ca.  
When you are sick, stay home for 14 days to avoid spreading the illness to others.
If you are ill, have symptoms of flu-like fever, cough, or sore throat, or are concerned that you may have come into contact with someone who may be ill, please do the following:  
Stay at home for 14 days.
Perform a health self-check with the online assessment tool at bc.thrive.health.
Follow the instructions as per the online assessment tool. 
If you have been asked to self-isolate, you need to stay at home and not have visitors. Delivery services can be used but face to face contact is avoided by staying 2 metres (6 feet) from another person. 
If you have been diagnosed with COVID-19, follow instructions provided by the health authorities. 
If you are feeling stressed, worried, or simply overwhelmed, please remember that we have mental health and well-being resources for students available. We encourage you to use them.