Supply Chain and Logistics
Effective supply chain management is critical to the success of many companies that operate in international markets. Manufacturers, service providers, and suppliers must carefully manage their resources, operations, and transportation flows to meet the needs of customers.
Langara College Continuing Studies offers a two-year, full-time Post-Degree Diploma program that prepares university and college graduates for careers in this rising global industry. The program is open to international students, Canadian citizens and permanent residents.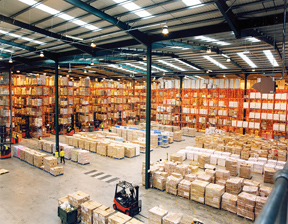 Supply Chain and Logistics Post-Degree Diploma is designed to get you job-ready by providing an intensive understanding of global supply chains. It is also relevant for those seeking career advancement through formal training. Graduates will gain the knowledge, training, and tools to achieve a rewarding supply-chain management career in Canada or internationally.
The program offers a career-focused combination of specialized Supply Chain and Logistics courses and Business Management studies. The main areas of study in include:
Introduction to Supply Chain and Logistics
Supply Chain Purchasing and Inventory Management
Freight Forwarding and Transportation
Career management in the Supply Chain industry
Microsoft Office and networked computing skills
Business Management
Fundamental Economics and Financial Accounting
Business Communications
Project Supervision
Graduates of the Supply Chain and Logistics Post-Degree Diploma will be qualified to pursue positions such as:
Logistics
Materials Management and Production Coordinator
Dispatcher
Freight Forwarder
Warehouse Associate/Supervisor
Team Leader
Inventory Planner
Purchasing Agent
Billing agent
Retail/Wholesale Buyer
Customs agent
Contract manager
Supply-Chain analyst
Scheduler
Loss-Prevention agent.
For more information and details, please visit the Program section of this website.
For further Sector and Industry and employment in Canada information:
SIIC Fastest Growing Industries: Supply Chain (Provided by Vancouver Public Library)