Program
Supply Chain and Logistics Post-Degree Diploma
Program information
Length of program: Two-year fulltime program (including one term of work-placement)
Program Intakes:

 September, January, and May

Langara Credential: Post-Degree Diploma from Langara College Continuing Studies
Additional designations that may be obtained through this program:

Canadian International Freight Forwarders Association (CIFFA) Certificate accreditation - requires successful completion of CIFFA exams

Supply Chain Management Professional (SCMP) designation course equivalencies for completed courses

Courses: Includes 827 in-class study hours, 21 required courses (ranging from 18 to 50 hours each)
Work Placement
Program includes a required work-placement term:
work placement position to be provided by Langara
supervised by supply-chain management employer
this an UNPAID training position
8-10 weeks in one term, with about 20 hours per week at employer's company
Program Overview
The program provides an intensive understanding of global supply chains. Students will learn from professionals in the field about sourcing, procurement, coordination, strategic management, materials management, and the delivery of goods and services, among other topics.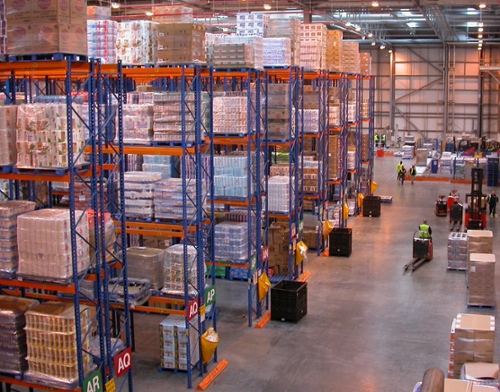 The program curriculum provides students with a combination of specialized supply-chain training and professional business-management studies. The curriculum addresses the core knowledge areas of supply-chain management at a professional practitioner level, and adds a term of supporting business-studies courses in related areas (finance and accounting, marketing, human resources and business management) to develop our graduates' management skills.
Overview of Study Areas and Courses
Courses are to be taken over two years of study, corresponding to the terms of the academic year at Langara College. Scheduling to be announced before each semester of study. All of the courses are required for completion of the program. 


Courses areas in the program:
Introduction to Logistics and Transportation
Introduction to Purchasing
Security, Compliance & Loss Prevention
Professional Purchasing
Introduction to Contract Law
Supply Chain Purchasing & Inventory Management Courses
Introduction to Operations Management
Negotiations and Supplier Management
Inventory Control and Materials Management
International Transportation and Trade
Distribution Centre Management
Supply Chain Transportation Courses
Essentials of Freight Forwarding (CIFFA designation)
Customs Issues and Procedures (CIFFA designation)
Supply-Chain Career Management
Business Studies Courses
Financial Accounting 1 - Part 1
Economics - Micro & Macro
Business Communications
Human Resources Management
Negotiation & Dispute Resolution
Marketing Skills for Managers
Microsoft Office
Project Supervision
Intercultural Strategies for Business
Course Information
A detailed course schedule showing class times and days of instruction will be distributed before the first day of classes. Students must attend their classes as scheduled. Courses are scheduled mainly on weekdays (9:00am-6:30pm). The class schedules will vary from term to term. There may be a few evening courses in each intake (6:30-9:30 pm). 

Courses are delivered mostly through in-person classroom instruction at the Langara College main campus. Some courses will be delivered using online-learning tools such as Brightspace by D2L, Zoom, or a combination of delivery methods. Students will be informed of the course-delivery format in the detailed course schedule. Classes must be taken according to the scheduling and delivery format indicated.

The SCL PDD program does not have elective courses or course substitutions. All the courses listed in the program description are required for completion of the program. The assigned terms or semesters in the program must be taken in order.

Courses in the program curriculum are non-credit courses in Continuing Studies, meaning that credits are not assigned and they are not applicable as transfer credits to other undergraduate or graduate degrees at BC post-secondary institutions. 

Exemption of previously completed coursework is allowed only for designated courses that were taken at Langara College. All course exemptions are subject to review by CS staff members. Transfer of courses from other colleges and universities is not permitted for this program.


Grade Requirement
In order to progress in the program, students must achieve a minimum C+ or 65% grade in all courses. Students who are unable to meet this minimum will not be permitted to advance to the next course. A Satisfactory (S) grade is required in the Supply Chain & Logistics – Workplace Practicum (SCLP 1401) course.  
NOTE: In the two Regular Studies (RS) courses required for the program, Operations Management (BUSM 4810) and Employment Strategies for the Current Labour Market (EXPE 2300), students must achieve a minimum C or 60% grade. Students who plan to apply for the CIFFA certificate will be required to meet CIFFA's 70% course minimum requirement.