Registered Massage Therapy
The RMT Program has new-student intakes in September, January and May. Please check application package submission deadlines on the Domestic or International Student webpage.
RMT Program classes are held in-person in classrooms & the Langara student RMT clinic.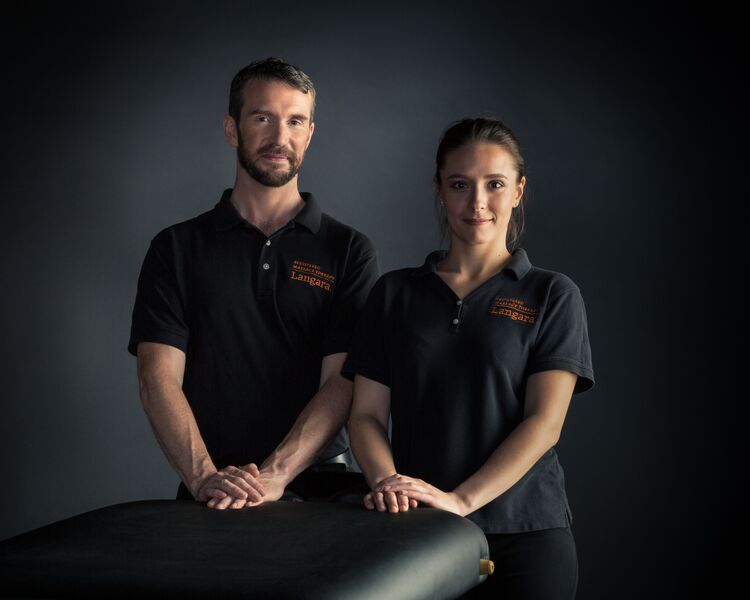 Are you passionate about health and want a career as an independent health care professional? Meet your goals as a Registered Massage Therapist.
Building on a history of solid health programming, Langara is the first public post-secondary institution in BC to offer training in this field. Our two year Diploma in Registered Massage Therapy is unparalleled in depth and approach. Please find a video of our Langara campus:
Langara's RMT Program offers an extensive content review in both Semester 5 and 6 with over 330 hours of preparation for the CMTBC provincal registration examinations.
Our RMT instructors are described as "the best in the province", and most have been with Langara since the inception of the Program. You will be taught by instructors who are excellent role models, and passionate about preparing students as to be excellent RMTs. They choose to teach at Langara because they know it takes excellent preparation to begin a career as an RMT - a comprehensive instructional program. Our grads tell us that they are "totally prepared" to work in the health care system.
Registered Massage Therapy (RMT) is a respected health care profession in British Columbia, and the demand for therapists is growing. Governed by the College of Massage Therapists of British Columbia (CMTBC), RMTs practice within the Health Care Professions Act and provide hands-on treatments to assist in achieving and maintaining optimal health. BC's Massage Therapy education is the highest in Canada.
Most extended health plans recognize and cover massage therapy treatments as does BC Medical, the RCMP, Veteran's Affairs, ICBC, and WCB. RMTs have the flexibility to choose their desired practice area; whether it is alongside allied health practitioners such as physiotherapists and chiropractors, in massage specific clinics, or as an adjunct to sports teams. Massage therapists are defining their own careers!