Alumni
Our graduates work around the world in local and international media outlets.
Amanda Poole, Diploma Grad 2019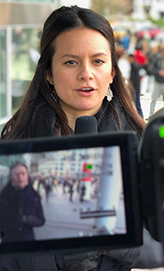 Amanda received the prestigious Read Mercer Fellowship for a story she first pitched in her feature class. "I realized I can't be the only person who realizes that I can only afford to live in Vancouver if I was living with my grandma." That pitch led to a series called Roomies with the CBC that had people talking online for days. She interned at CKNW where she has since been hired as a senior producer. 
Reuben Dongalen Jr., Diploma Grad 2017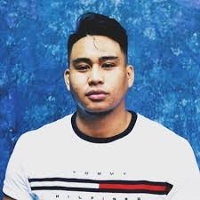 When the Toronto Raptors made their successful NBA championship run in 2019, one person who had the inside scoop was Langara Journalism grad Reuben Dongalen. He has been behind the scenes covering the team since he graduated. Reuben talked himself into a job covering the Raptors, convincing a Vancouver publisher there would be interest in the Raptors. He was right. Reuben was inspired to become a Langara Journalism student after being inspired by sports journalism and the stories that are told through athletes, sports and games. Reuben is now working as a Key Account Representative at BBTV overseeing sports content creators, with a focus on the NBA Playmakers network
Kevin Underhill, Certificate Grad 2016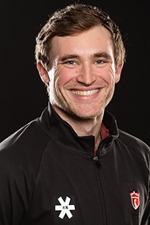 Since completing the program Kevin has been a full-time member in the Canadian Sports Industry. He recently worked as the Communications Manager for Ultimate Canada, a sport he played competitively while he was in school. Since the fall of 2017, he has been the Communications Manager at Field Hockey Canada in Vancouver. "I'd recommend the Langara Journalism Program to people who want to take the next step in their journalism or communications pathway. They prioritize story telling, reporting and quality content above all. I think the program's teachings are applicable across all fields and mediums."
Vincent Ben Matak, Certificate Grad 2016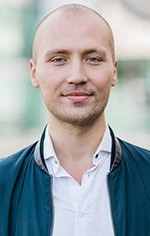 Vincent now lives in Rome and works for the United Nations overseeing communications for the Digital Transformation Unit in the World Food Programme. In 2015, he won the Jack Webster Foundation Student Journalism Award. After graduating he went onto work at the BC Cancer Foundation as their Communications Coordinator, overseeing media relations strategies for five regional offices across the province. About 14 months later, he was promoted to the Marketing & Communications Specialist, where he managed and revamped their digital communications presence.
Ashley Legassic, Diploma Grad 2015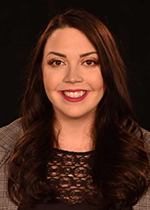 Ashley did an internship with Global BC and was hired on after she graduated. She worked as an overnight script writer for the station and wrote TV scripts for the morning news program. She used those skills to get hired on at iNFOnews Kamloops in May 2016 as the court and crime reporter. In October 2018, she switched gears and started her current job as Digital Reporter for CFJC Today Kamloops where she posts stories online and does radio and TV reporting for the station.
Sableen Minhas, Certificate Grad 2015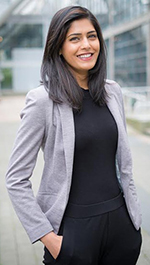 Sableen is a Copywriter/Account Coordinator at Captus Advertising. Originally from India, where she worked at an independent ad agency, she says one of the best skills she got out of Langara Journalism was knowing the Canadian Press Stylebook. Sableen has a post degree diploma in communication from Simon Fraser University and has combined those skills with journalism to work as a copywriter, freelance writer and is an expert in multicultural advertising.
Ben Bulmer, Diploma Grad 2014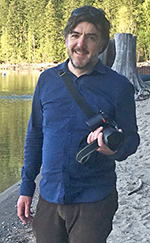 Ben worked for three years at the The Low Down to Hull & Back News before returning to B.C. to work at iNFOnews Vernon Infonews.ca, a daily online news site in the Okanagan. He just won Best Environmental story at the Quebec Community Newspapers Association awards, one of many QCNA awards he received over the years. "Why spend $$$ at four years of university to come out $50k in debt just learning endless amounts of theory? Langara taught me enough to get a job and then you can learn and grow from there."