Food, Nutrition, and Health Transfer Diploma
The Diploma in Food, Nutrition, and Health Transfer program is a second-year entry program for students who have the desire to apply to the Food, Nutrition, and Health major at  the University of British Columbia (UBC).  From there, students have the option to apply to the Dietetics major, also at UBC.  
Acceptance requires a minimum CGPA of 3.0, a current FoodSafe1 certificate and demonstrated six months of food service work and/or volunteer experience. The 3.0 CGPA needs to be maintained in all the second-year courses in order to graduate with this credential. Upon completion and graduation from the FNHT program the student is eligible to directly apply to UBC and the Food, Nutrition, and Health Major, where they will receive preferred acceptance. 
The Food, Nutrition and Health Transfer program has been developed in partnership with UBC. While it can be used to transfer to the food and nutrition programs at other Canadian universities, transferability will likely be done on a course by course basis, rather than as a program.
Get in touch.
Do you have questions about the program or want to be notified about the next information session? Complete our contact from below and we'll be in touch.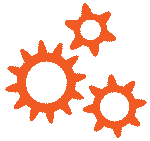 Loading...