Reconciliation Carving Series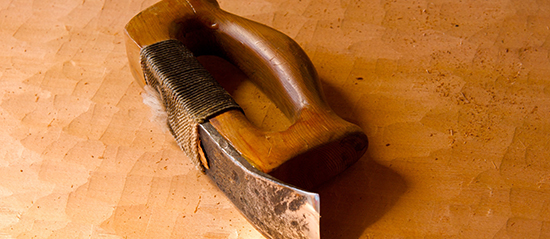 Space available for September 2017!
Langara's Aboriginal Studies Department, in partnership with the Fine Arts Department, offers a unique Aboriginal carving series that is open to all students.
Students will complete two carving courses and an applied research course. Under the supervision of acclaimed Coast Salish artist Aaron Nelson-Moody, students will collaborate on the creation of two reconciliation house boards. Once complete, the house boards will become part of a planned outdoor Aboriginal space on Langara's campus. Langara Film Arts students will document the carving process.
Courses included in the series are:
Aboriginal Studies 2100 – Applied Community Research
Fine Arts 1195 – Reconciliation Carving 
Fine Arts 2162  - Aboriginal Carving
How to Apply
Interested learners apply to a joint selection committee from both Aboriginal Studies and the Fine Arts Department. Students should submit an email application that includes:
A one page letter of intent explaining:

your knowledge of cultural appropriation,
what truth and reconciliation means to you
your commitment to participating in social change as it applies to the Truth & Reconciliation Calls to Action.

This series is open to students of all cultural backgrounds, both Aboriginal and non-Aboriginal Canadians and international students. Please tell us a bit about your personal culture or ancestry.
Your availability and commitment to meaningfully participate and complete all three courses between September 2017 and April 2018.
Please email your application to Aaron Nelson-Moody at aaronnelson@langara.ca
Applications will be evaluated until all available spaces are filled. Interested students should submit their applications as soon as possible.
Accepted students must request an ABST 2100 override from the Aboriginal Studies Department Coordinator, Justin Wilson, at jwilson@langara.ca with your student number. Students will receive an override confirmation by email and must accept it within 24 hours to confirm course registration. 
Financial Aid
Limited funding is available for this series. Learn more.
Contact
For more information please contact:
Justin Wilson
Aboriginal Student Department Coordinator
jwilson@langara.ca
Aaron Nelson-Moody
Carving Instructor
aaronnelson@langara.ca