*Are you an employee? Do you need a Langara ID? If so, please read this article to learn how to request an ID.
Student ID Procedures for fall 2020:
Starting in the fall 2020 semester, student photo ID applications will be completed online. Please complete the Student ID Application Form. Once your ID request has been approved and processed, you will be notified to schedule your pickup.
Please note that priority will be given to students who are U-Pass holders without valid student IDs (e.g. those who must travel to the main campus for classes).
How to submit a student ID application online:
To apply for a Langara student ID card, you must be a registered student.
If you're a Continuing Studies student, you may need to wait until your first day of classes to get your student photo ID.
Submit the Photo ID Application Form form along with a digital photo of yourself meeting the guidelines below
Photo Guidelines
Must reflect your current appearance
Not altered in any way
Clearly show your face
Taken front-on in portrait (vertical) orientation
Taken against a neutral background
You can smile
Student ID FAQs:
How do I pick up my student ID card?
When your card has been printed, you will be notified by email to schedule a pickup appointment with the Student Engagement Office. Once the appointment is confirmed, you will be able to pick up your card from the A Building Information Kiosk at the scheduled time. Do not drop in without booking an appointment first.
Please bring along a piece of government ID. You will need to present it to the Info Kiosk staff in order to receive your card.
Make sure to fill out the form completely and accurately. You request will be rejected if the required information is missing from the submission, or we cannot verify your identity using the information you have provided.
Notifications about your ID request will be sent to your Langara email account. Please make sure to check your Langara email account regularly.
We are not able to change the name that appears on your ID card. Contact Registrar & Enrolment Services if you need to request a name change.
We are not currently issuing student ID cards by mail.
Is there a fee to get a student ID?
There are no fees for obtaining a new student ID. Fees for obtaining a replacement card or a clinic card have been suspended for September 2020.
Why do I need to have a student ID?
Proof that you are a student for holding a U-Pass BC (please see U-Pass eligibility here)
Access to various services on campus
Access to Langara Library's media and book collection
If you are a student, a wide range of retail stores and services will offer discounts
Eligibility to apply for a Student Price Card and International Student Identity Card
Use this form to request a Photo ID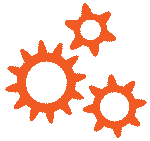 Loading...