Do you need help?
If you experience an IT or A/V issue, call ext. 5999 from any campus phone or 604-323-5999 from outside Langara and choose from the available options.
You can also create an IT Help ticket.


IT Service Desk Hours
| Days | Hours |
| --- | --- |
| Monday to Friday | 8:00 am - 5:00 pm (Limited support* from 5:00 pm - 8:00 pm) |
| Saturday | 9:00 am - 5:00 pm (Limited support* from 12:00 pm - 5:00 pm) |
| Sunday | Closed |
*Note: Limited support means that the front desk may not be open, in which case, please call ext. 5999 and leave a message. Someone will get back to you as soon as possible, but it may not be until the next business day.


A/V Services Hours
Day
Hours
Monday to Thursday
8:00 am - 4:30 pm 

 (Closed 1:00 pm - 2:00 pm every Tuesday)

Friday
8:00 am - 4:00 pm
Saturday/ Sunday
Closed
Location
The IT Service Desk is located on the first floor of the Library, directly beside the entrance.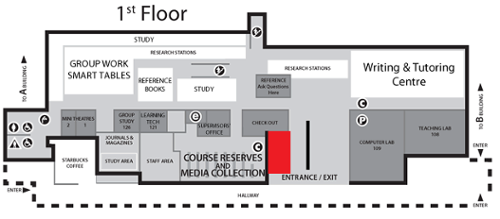 The A/V Service Desk is located in Room C265 of the C building, and is also accessible through the second floor of the A building.