Need help?
If you experience an IT or A/V issue, call 5999 from any campus phone or 604-323-5999 from outside Langara and choose from the following options.
You can also email us at: ithelp@langara.ca  
IT Service Desk Hours
Days
Hours
Monday to Friday

8:00 am - 5:00 pm

(limited support* from 5:00 pm - 8:00 pm)

Saturday

9:00 am - 5:00 pm

(limited support* from 12:00 pm - 5:00 pm)

Sunday
Closed
*Note: Limited support means that the front desk may not be open, in which case, please call ext. 5999 and leave a message. Someone will get back to you as soon as possible, but it may not be until the next business day.


AV Services Hours
Day
Hours
Monday to Thursday
8:00 am - 4:30 pm  
(Closed 1:00 pm - 2:00 pm on Tuesday)
Friday
8:00 am - 4:00 pm
Saturday/ Sunday
Closed
Location
The IT Service Desk is located in the first floor of the Library, right beside the entrance.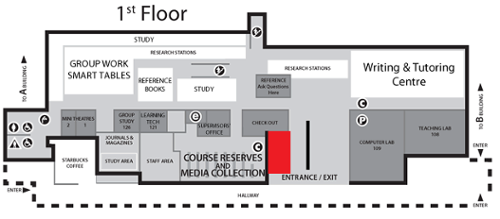 The AV Services is located on the south west corner of the second floor of C building (Room C265), also accessible through the second floor of the A building.