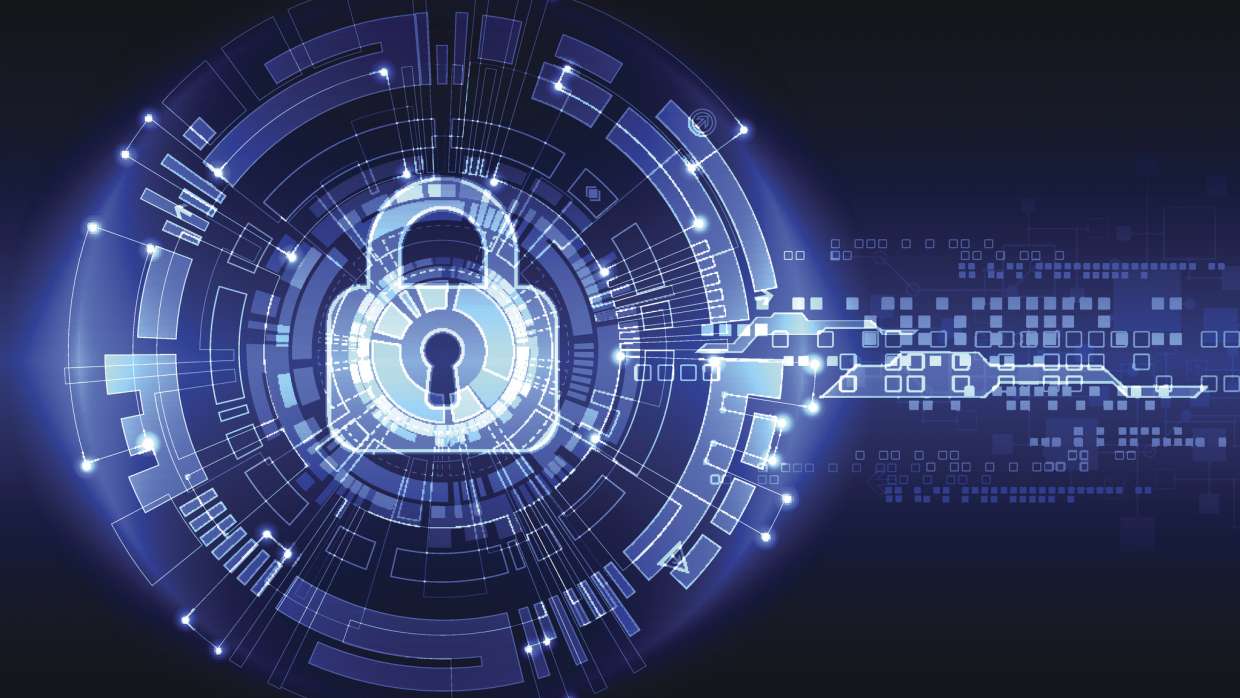 With the increasing use of the Internet at the workplace, protecting your data and personal information are important to ensure that you or your organization's network isn't hacked or compromised.
Always stay aware of your digital surroundings and sensitive data in the workplace to ensure data stays secure.
Tips to Protecting your Online Data:
With the increased use of electronic devices means more information being saved on computers and mobile devices. This means more opportunities for cyber criminals to access potentially sensitive information.

Tips to make sure your device is secure:  
Always sign out or lock your workstation when not in use. Quick tip: Use Windows+L to quickly lock your workstation.
Ensure your web browser, operating system, and anti-virus software are current and up to date.
Turn off your mobile device's Wi-Fi when not in use.  
Regularly back up your electronic devices.
In the modern-day cyber world, many people have at least several passwords ranging from social networking sites and email, to corporate or financial institutions. To effectively protect your online accounts, it is recommended to use different and secure passwords for every site.

Tips to maximize password security:  
Never save passwords on your laptop or mobile device.
Don't use the same password for different accounts.
Never write down your passwords.
Use a secure and reputable password manager.
Never use names, phone numbers, birthdays, addresses, social insurance numbers, or financial information as passwords.
Many websites use cookies and temporary internet files to collect data about their users. When you are using the internet, be aware of the sites you visit, and be cautious about any website requests for information, such as allowing the website to track your physical location.  

Tips to maintain your privacy:
Use private browsing to minimize websites from saving or accessing data.
Be aware of website pop-ups asking for permission to access your location or other information.   
Delete your browser's saved cookies or temporary internet files after each use.
Maximize your browser's privacy settings, such as enabling the "Do Not Track" feature.