Testimonials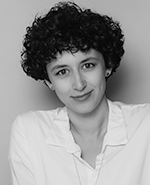 Working as a fitness and dance instructor for a number of years, Gillian Cofsky quickly discovered a point when the business side merged with her art. This included the accounting component that she often ended up taking on because she enjoyed working with numbers and was able to grasp it quickly.
In 2015, Gillian decided to formalize her experience with numbers by enrolling in the Professional Accounting program at Langara College. She already knew she could do the work, and she loved being able to help other artists learn the financial side to their business, helping them to successfully bridge the gap as she did.
With Gillian's passion for dance and her enrollment in the Professional Accounting program, she found a specialized role as a Bookkeeper & Box Office Manager at the Indian Summer Arts Society. This unique role offered a great balance, working within the arts, while allowing her to use the education, and business experience she was acquiring from school. Gillian is now the Finance & Operations Manager at Indian Summer Arts Society.
"Having work in a specific field where I could immediately apply what I was learning in school has been amazing. I was also able to learn way more about accounting for non-profits and charities, which I wasn't learning in school. The combination of education and hands-on experience is the best way to go!"
Throughout her time at Langara, Gillian was able to find a way to balance her coursework with her career. "I found Langara to be welcoming and down-to-earth, and I loved the flexibility of the Continuing Studies program. It allowed me to focus on bookkeeping and accounting, to take classes on evenings and weekends, and to enroll in courses as I was able to take them on."
She also started a new role at Fresh Roots Urban Farm Society, helping with their bookkeeping. Experience with her position at Indian Summer Arts Society and Fresh Roots has allowed Gillian the confidence to take on more clients, with the ultimate dream of having her own bookkeeping/business coaching firm where she helps creative entrepreneurs, activists, and non-profits better understand the financial side of their business. She hopes to help her clients gain a deeper understanding and more confidence in their businesses.
In her spare time Gillian and her partner are converting a cargo van into a camper. They're looking forward to turning it into an adventure mobile they can take on road trips this upcoming summer.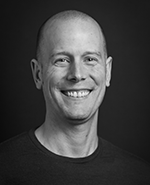 After 20 years working in information technology, Shaun Good wanted a career change. The Senior Programmer Analyst at Langara began taking accounting courses in 2013 and is two courses away from completing his Continuing Studies Diploma in Advanced Accounting.
"The Continuing Studies program provided the quickest pathway," says Shaun, whose ultimate goal is to become a Chartered Professional Accountant (CPA).
While the past few years of working full-time and studying have kept him busy, he found time to take on the role of Director of Communications with the Langara Accounting Club, working with students in the College's Bachelor of Business Administration (BBA) to organize events.
"It's been great to get an understanding of the College from both sides," he says. "It gave me a better appreciation of what the College is trying to do and how the different areas are actually helping students."
After moving to Vancouver from Australia seven years ago, Shaun also enjoyed working with students who came to Canada from around the world.
"One of the interesting things I've found is that Langara students come from so many different countries," he says. "My studies and my time with the Accounting Club have allowed me to make good friends of diverse ages and backgrounds."
Shaun found it was easy to connect with students in the Accounting Club because they were working towards the same goal he was: finding a good job they'll enjoy. Last semester, the club hosted their first networking event, bringing in representatives from various accounting firms to meet accounting students from Langara as well as other local colleges and universities.
"It was definitely fun and rewarding to be able to help with that event," says Shaun. "Getting known within a firm is such a big part of the recruiting process in this field. It was great knowing we were helping fellow accounting students make those connections."
Shaun Good is a huge Vancouver Whitecaps fan and attends as many of their home games as possible. In his spare time, he enjoys visiting the VanDusen Botanical Garden and Steveston Village.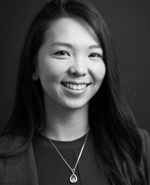 Born and raised in São Paulo, Brazil, Daniela Oshikawa was a furniture designer and freelance 3D artist before coming to Canada and enrolling in the Continuing Studies Diploma in Advanced Accounting Program.
"My first semester was a huge wave of information in a language that I rarely used," says Daniela. Not only was she adapting to a new culture and country, she also had to navigate the administrative processes required to start her education. "As an international student, everything is new to you."
Daniela decided to attend Langara shortly after arriving in Canada because of its support for international students. Here, she found plenty of students making the same transition and Canadian students who were understanding and helpful.
"I immediately felt the unity of the community here and it made me want to be part of it," says Daniela. She got involved with the VOLT volunteer program and was hired to be a Peer Supported Leader for her Financial Accounting 1 class. Through these activities, she learned a lot about other cultures and met great leaders who care about others' success.
Though she hasn't graduated yet, Daniela has already found work as an accounting clerk at Compendia, an accounting firm specializing in the film industry. Her background made her a great fit for the company, which balances accounting and the arts.
"I love working there because their values resonate with me," says Daniela. "As designers, we are always seeking solutions and innovation. In accounting, if you want to become a Chartered Professional Accountant (CPA), you need to develop a similar way of thinking."
Her experience as a self-employed artist also helps her relate to the clients. She remembers what it is like to spend so much time and energy trying to make sense of the financial aspects of a business rather than focus on the creative side. "Accounting looks like a foreign language at first," she says, much like film and design have their own vocabulary.
"If you don't speak your clients' language, how can you help them to succeed?"
Daniela Oshikawa received a $1,000 scholarship from the Chartered Professional Accountants' Education Foundation of BC in 2017. She loves to ride her bicycle on the seawall in her free time.