Instructors
click the "+" to read more.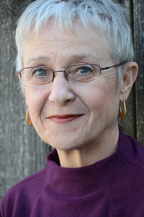 Maureen is an educator and personal coach focused upon bringing theory to practice in enabling ourselves to bring the best of what we are and do in supporting both us and others to create and sustain a positive and productive work environment. She carries with her an array of diverse experience in working with corporate, government, post-secondary education, and the not-for-profit sectors.
To support her efforts, Maureen carries with her a Master's Degree in Leadership and Training, Certification in Adult Education and Employment Counselling, Coaching accreditation, and certification in a number of psychometric assessments including Emotional Intelligence, the Myers Briggs Type Preference Indicator, Personality Dimensions, and the Strength Deployment Inventory.
On a personal level it is not about what you have to learn from me (Maureen) but what we stand to learn together! My passion is in creating a constructive learning environment that supports the positive steps required to make an intentional difference in the way that we approach challenges presented to us.
Raf Jamil is a Human Resources professional who brings an extensive experience of over 20 years in corporate, public and post-secondary education sector. He has successfully facilitated leadership, human resources, team effectiveness, strategic planning and change management related programs for a wide spectrum of workgroups ranging from managers and leaders in formal and informal positions and front-line staff. He has a Master of Business Administration Degree and certificates in Human Resources, Adult and Continuing Education, HR Law and Neuroscience, Change Management, LEAN and MBTI.