Jan 13, 2014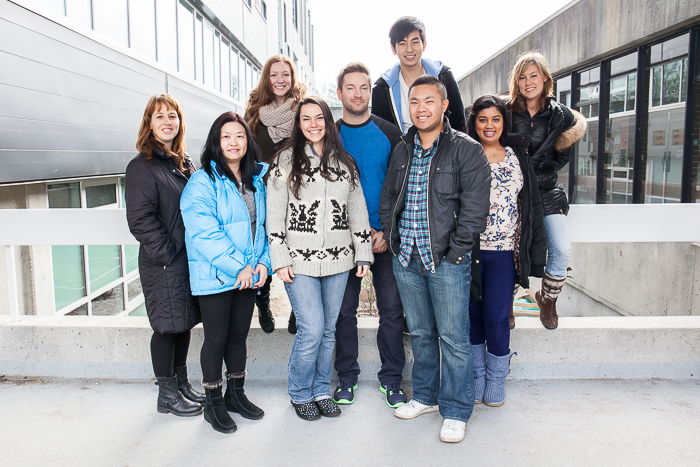 Vancouver, BC – Langara is pleased to welcome the inaugural cohort of the Registered Massage Therapy (RMT) Program, the first of its kind at a public post-secondary institution in British Columbia. Blending theory and practice, the two-year certificate program will offer unparalleled depth and a comprehensive approach to this profession.
"We are delighted to welcome our first RMT class into the College," said Linda Turner, Program Manager for Health and Human Services. "Their two-year journey to the professional designation of registered massage therapist is underway, and we look forward to their representing us within the healthcare system."
Langara's recognition as a research institution means that students have the opportunity to contribute to research in massage therapy and build the literature in this field. "These students will have the unique opportunity of gaining clinical experience in the health care settings affiliated with Langara," added Turner. The program includes an expanded curriculum in areas such as anatomy, athletics, nutrition, research, and other subtle manual therapies.
Offering RMT at a public institution is an exciting step forward for the profession as it gains recognition as a mainstream healthcare practice. Trained therapists have opportunities to work across a broad spectrum, including medical clinics, spas, wellness facilities, and as adjuncts to sports teams. The program will fulfill the requirements of the governing body of RMTs in British Columbia, the College of Massage Therapists of BC.

About Langara
Located in beautiful Vancouver, BC, Canada, Langara College provides University, Career, and Continuing Studies education to more than 21,000 students annually. With over 1,700 courses and 130 programs offered, Langara's expansive academic breadth and depth allows students of all ages, backgrounds, and life stages to choose their own educational path.


Learn more.

Cora Van Wyck
Program Coordinator
Registered Massage Therapy
604.872.3690
cvanwyck@langara.bc.ca
Mark Dawson
Communications Officer
Communications & Marketing
604.323.5702
mdawson@langara.bc.ca