Back to School Hamper Sign Up
A student Back to School Hamper is in place to support students currently enrolled at Langara College for the FALL 2020 semester who are experiencing barriers undertaking their studies. A hamper will be comprised of items that the student selects to help support their learning, as they begin a new school year. Hampers can range in size and value depending on the student's needs.  Students that have families will be given additional supplies/kits to support their children for the start of their school year.
If you are interested in receiving a Back to School Hamper, please complete the signup form below and submit it no later than August 21. Hampers will be ready for pick up the week of September 7.
Eligible recipients must:
Be enrolled in a Regular Studies or Continuing Studies program, full-time equivalent course load in the semester which they are receiving the hamper
Be either in their first semester of study at Langara, or a returning student in good standing
Complete the signup form outlining their need for assistance and/or specific barriers to study at Langara
OPTIONAL: Receive a referral from a Langara College Student Support department
Preference will be given to applicants from one or more of the following groups:
Single parent students
Students with families
LGBTQIA2S+ students
First Nations, Métis, Inuit students
Students of colour
Students with a disability
First-generation learners
Former youth in care
International students (please note, international students must be in Canada to receive a Hamper)
Completing this form does not guarantee that you will receive a hamper. If you need any assistance filling out this form or have any questions, please contact foundation@langara.ca
Please note that by completing this form you agree to have the College contact you.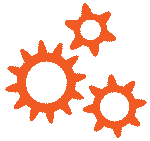 Loading...